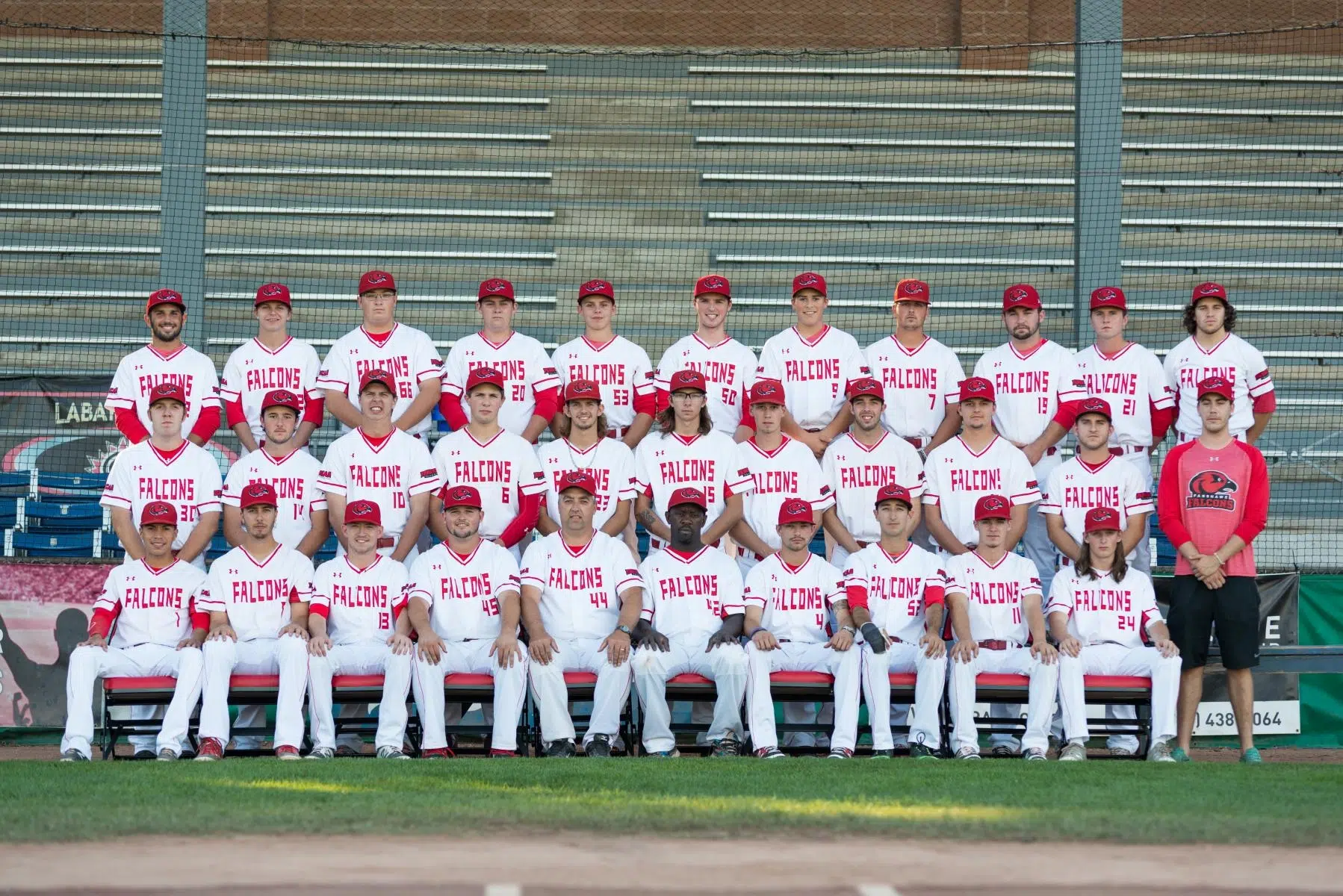 For the first time in 35 years, the Fanshawe Falcons can boast a National Championship.
The men's baseball team defeated rival St. Clair Saints 2-1 in the Championship game, en route to their first National Title in team history.
"We peaked at the perfect time in the season," said Quinton Twohey.
"Everyone did their job, everyone played their role, and we came out with the win."
Twohey was named the OCAA Men's Baseball Player of the Year, and an OCAA League All-
Star at the OCAA Championship back on October 20.
He led the way on the field for the Falcons, scoring a team high 20 RBIs, with 8 stolen bases.
He batted an astonishing .412 during the season.
After losing to St. Clair in the OCAA title game, the team's silver medal was good enough to earn them a berth in the National College Baseball Championship.
The Falcons only lost 1 game in the round robin, and played the Durham Lords in the semi-finals. After blanking the Lords 5-0, they faced a familiar foe in the gold medal game: the St. Clair Saints.
Twohey still remembers the game.
"They went up 1-0 in the bottom of the second, and we scored 2 in the top of the third. We had unbelievable pitching, unbelievable defense, and we just got the job done," Twohey said.
"It still seems surrreal to me."
The 2-1 win is even more impressive considering the men's baseball program is only in its third year at Fanshawe College. It's the first National gold medal in the program's brief history, and marks the first time a Fanshawe league sport has won a National Championship since 1981.
"I knew that the league itself was full of talent, but I did not think when I joined that I would be sitting here, a couple months later, a national champion," said Twohey.
"But I'm so glad I am."
Twohey was named Fanshawe's Male Student-Athlete of the Month for his dominance and leadership on the field.
He's studying pre-health at Fanshawe, and is hoping to pursue a career in nursing one day. As for baseball, it's still up in the air.
"I haven't really decided what I'm going to be doing. But really, I just want to keep having fun."