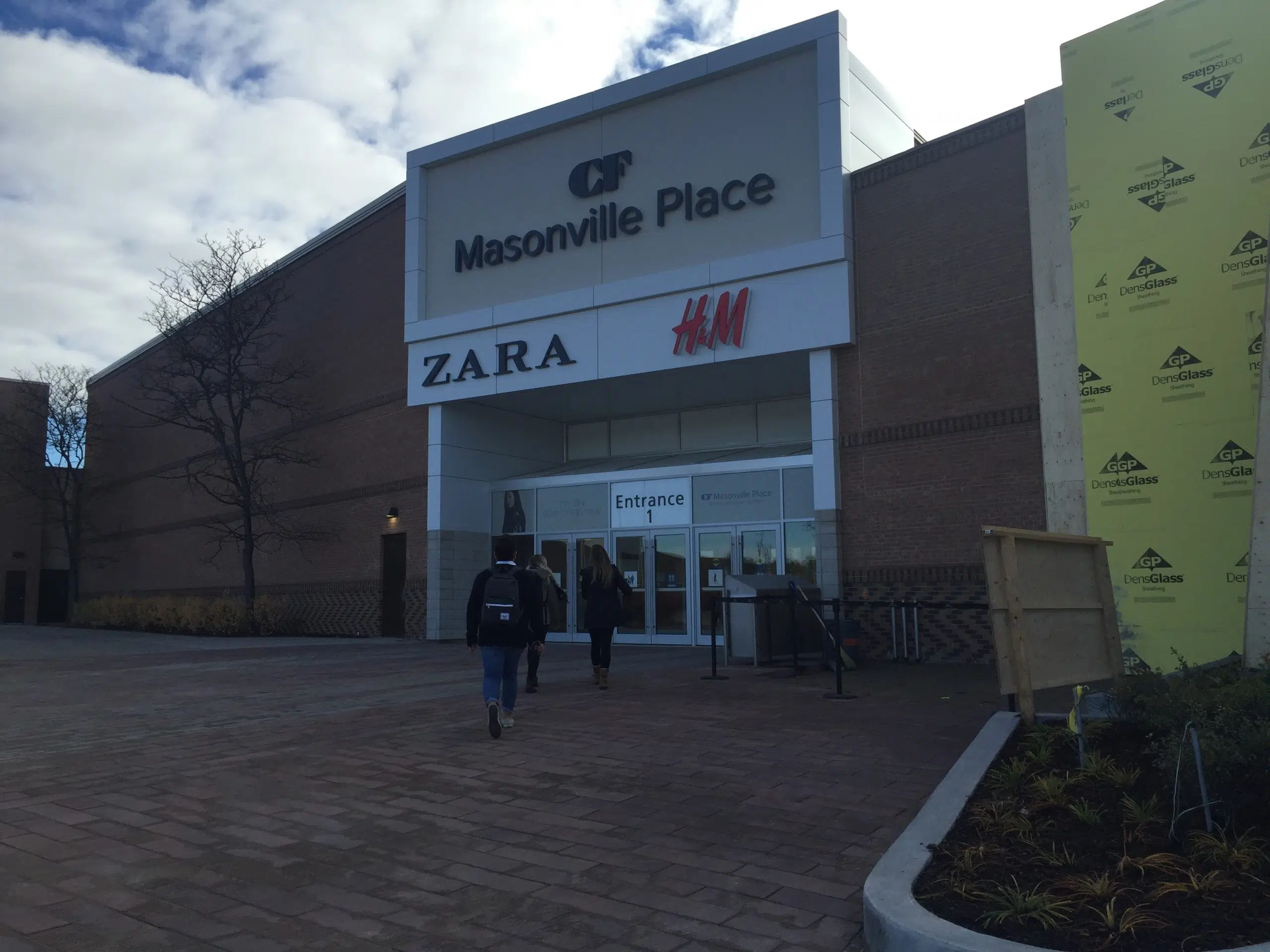 The ribbon has officially been cut at Masonville Mall's new expansion.
A number of new restaurants and retailers have been added where the old Sears used to be. Many of the stores are first to market here in London like Zara and Nandos. Other new stores include H&M, Disney Store, and NYX.
The line up for the new NYX make up store winded through the mall where people had been waiting hours to check out what was inside. The first 300 people into the store also received a gift card anywhere from $5 – $250.
The mall will be hosting a student night from 5:00pm – 9:00pm which includes a live DJ, promotional giveaways, and food tasting stations. Free cab rides are available from Western campus to the mall throughout the day when students show their ID.
General Manager Brian O'Hoski says although the cab rides are from Western,

students from Fanshawe are more than welcome to join in. He says that since Fanshawe is 10 kilometers away from the mall, it is 10x cheaper to only offer cabs from Western.
"About 30% of our population is students, that doesn't just mean Western students that means all students. We are literally 1km from Western University so it's a really efficient and affordable partnership to have. We know students are important for us so today's event with the cabs was geographic."
O'Hoski hopes the new expansion will allow for Londoners to stay here and shop, rather than travel up to Toronto