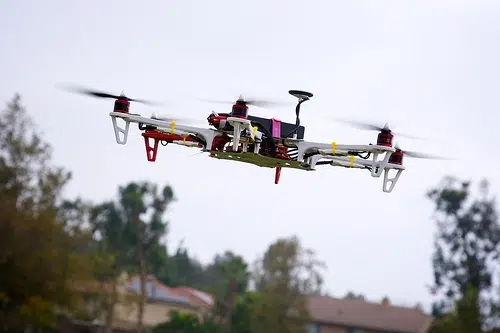 Unmanned systems or Drones, have come a long way in Canada. Over the past 10 years, Unmanned Systems Canada has been working with the Transportation Canada to ensure this technology is used in way, so it protects users in both the current airspace and on the ground.Minister of Transportation, Marc Garneau, recently announced the first testing ground for drone flight beyond the line of visual sight testing.
Unmanned Systems Canada, Board Chair, Mark Aruja says that this is a big step forward towards unlocking the "holy grail" of the industry.
"We can go to hundreds and hundreds of square kilometers at a time. Pipelines don't just go a couple miles we've got thousands of kilometers of pipeline that we will be able to survey. Canada is a big country, with lots of airspace and lots of potential benefits."
Asides from surveying pipelines, Aruja also says going beyond the line of sight benefits a number of industries.
"Environmental monitoring, the construction industry is all using these now, bridge inspections, the film industry, agriculture, safety, search and rescue folks, paramedics, and police forces, there's all kinds of applications."
Despite the opportunities this will provide for Canadians and our economy, Transportation Canada continues to drag their heels, covered in red tape, costing the industry big bucks.