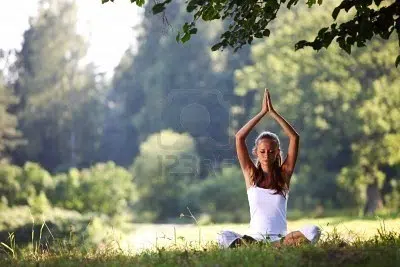 In recent years, the yoga trend has taken over the Forest City. Yet, while there are many who are obsessed with yoga and its beneficial effects, others can't help but wonder what all the fuss is about.
The benefits to yoga are seemingly endless, ranging from warding off osteoporosis, to improving posture, and even helping digestive issues that one might have.
One of the most obvious benefits of yoga lies in its ability to improve overall flexibility. While touching your toes during your first yoga class may seem near impossible, a consistent yoga routine will allow your body to loosen and naturally ease into what at first seemed dreadful. Improved flexibility means that overall aches and pains will begin to diminish.
One of the primal aspects of yoga is slowing down the breath and focusing on the present moment – thinking about positive, relaxing thoughts that take you on a mental vacation.
Speak to anyone who has just attended a yoga class and they will describe feeling happier, less stressed and more relaxed. Studies have shown that practising yoga significantly increases serotonin levels in the brain and decreases cortisol.
Susan Brimner who is a certified Registered Massage Therapist and a yoga instructor at Yoga Centre London, says that Ayanga yoga brings numerous benefits in everyday life.
"We classically live from the head up, so in this tradition it embodies our whole 'body, mind, spirit' connection. It improves mental awareness, mental acuity, and it'll help you through the aging process," Brimner says. "The biggest two things in Ayanga yoga is that we do a lot of inversions and a lot of back bends. The back bends keep the spine flexible, the inversions keep the mind with mental acuity."
"I think people are really looking for something that connects them to themselves, each others and the community," Brimner says, "and yoga is the answer."