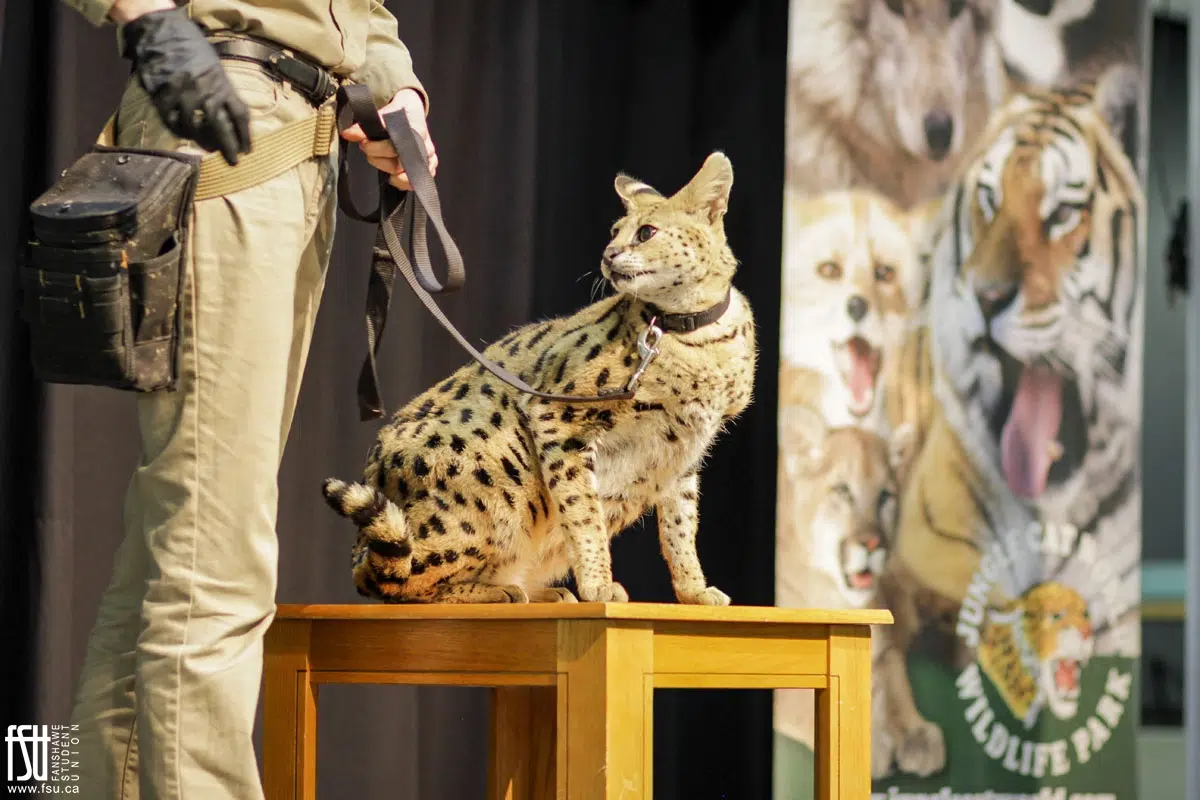 Jungle Cat World made their 3rd annual appearance at Fanshawe College this week, and there was no shortage of excitement.
The presentation lived up to the hype of the packed crowd at Forwell Hall. It brought animals of all shapes and sizes, including reptiles, birds, and even a leopard.
"The future of animals and wildlife depends not only on our generation, but also the next generation," said head trainer Carl Tortiff.
He's been working with these animals for over 13 years.
The effectiveness of the show itself was due to the interactive aspect. Each animal was introduced by Tortiff, before volunteers were encouraged to get on stage for an up close look at the creatures.
According to Tortiff, educational outreach programs are one of the most important parts about the job, and allowing the public to form a bond with the animals is crucial to the preservation of species for future generations.
Jungle Cat World Wildlife Park is based in Orono, Ontario; they've been travelling around the province since 1983. Tortiff mentioned his appreciation for the support they receive from Fanshawe College every year.
Based on the crowd's reactions, the Columbian boa constrictor and fennec fox were the favourites. The baby mammal was met with a chorus of appreciation, while the snake received anything but.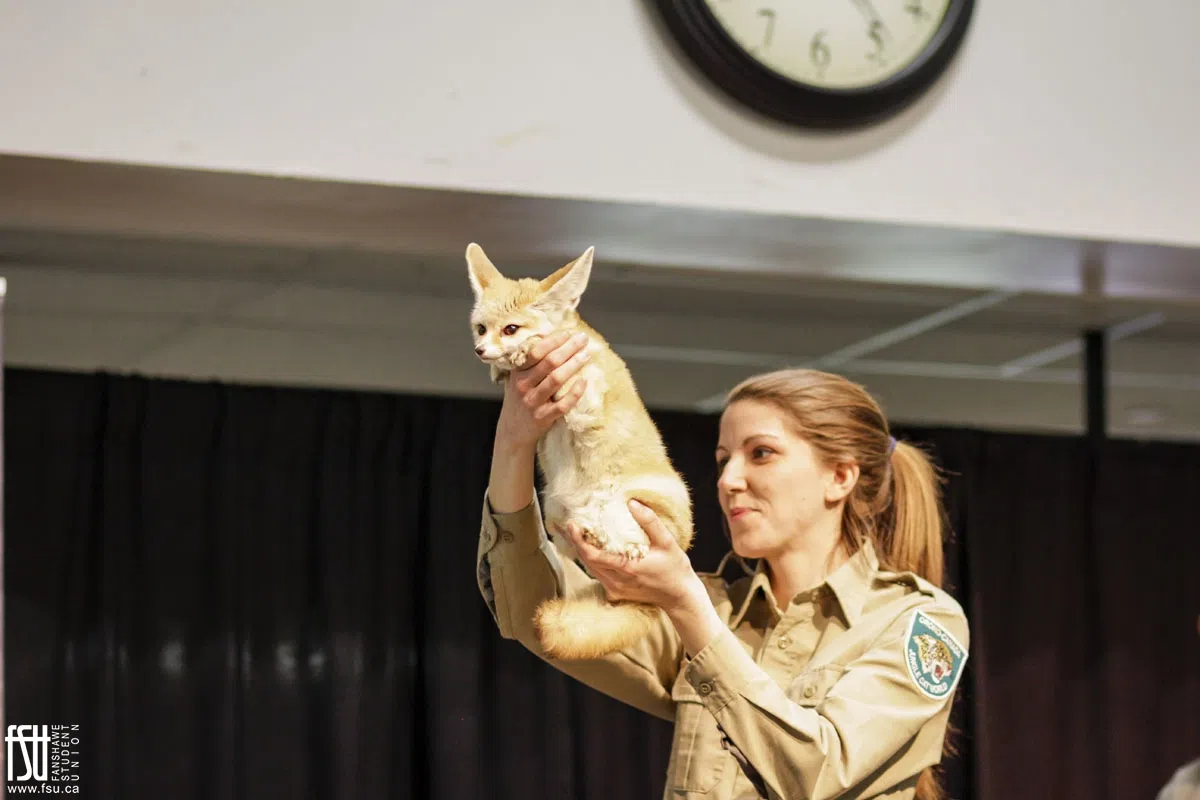 When asked about his favourite animal, Tortiff couldn't help but laugh.
"When you work with animals for long enough, you develop an appreciation for all different types, no matter what they are," he says.
"I love all animals."
Jungle Cat World will be back with more exotic creatures to show off in March.