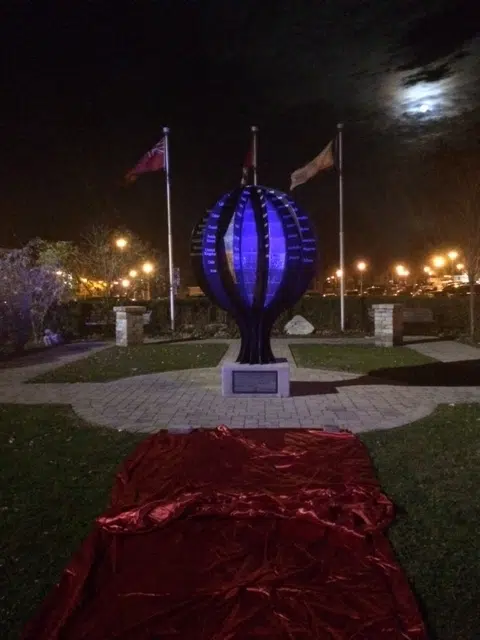 On the 125th birthday of Sir Fredrick Banting, Banting House in London along with the Canadian Diabetes Association made a political statement in a new exhibit – tax sugary drinks.
Banting House museum curator Grant Maltman says the link between heavily sweetened beverages and chronic diseases like diabetes is clear.
"What its called is sugar sweetened beverages, the taxing issue of sugar. We know that there is a correlation between the amount of sugar people take and the increased risk of obesity and type two diabetes. So what this exhibit does is just illustrate how much sugar is in the drinks we are taking in."
The new exhibit was a part of a ceremony at Banting House honoring the life and legacy of Sir Fredrick Banting, one of Canada's greatest heroes who's research led to the discovery of insulin.
The Canadian Diabetes Association isn't alone in their war on sugar. The Heart and Stroke Foundation is also on board when it comes to a soda tax.
A possible soda tax has been discussed in many jurisdictions over the past few years. France first introduced a tax on sugar sweetened beverages in 2012. In the United States, the cities of Philadelphia, PA and Berkeley, CA have done the same.
The Canadian government investigated the possible benefits of a soda tax beginning in early 2016 as a part of pre-budget analysis. Later on in March, a Senate committee released a report about fighting obesity that recommended Ottawa do just that.
Proponents of a soda tax say it would serve as a deterrent to those purchasing unhealthy beverages, especially those with fewer financial resources. Opponents of the tax say consumers who want their sugary drinks will still pay for it regardless of any price increase the tax may have.