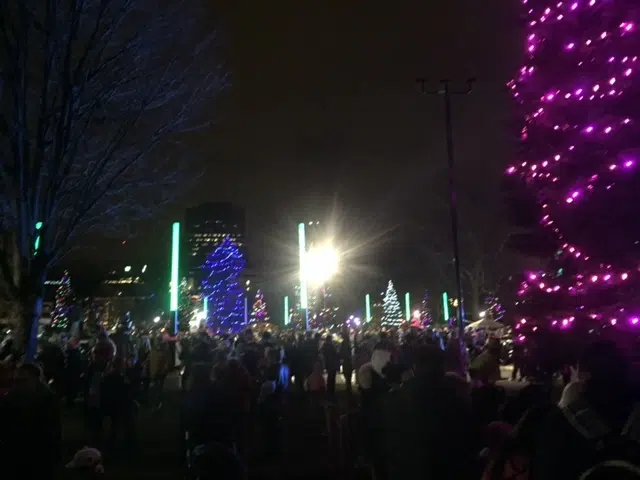 It's lit! Thousands of Londoner's gathered at Victoria Park for the official lighting of the lights ceremony.
As families, couples, and their dogs strolled into the park they were met by horn players belting out timeless holiday classics, accompanied by the bells of the salvation army asking for donations.
A complimentary holiday themed rock concert drew people into to the centre of the park, where they were also met by news vans, vendors and a an empty Santa's workshop.
The band played a perfectly timed tune about lighting up night as their lead singer initiated the countdown, seconds after he reached zero, thousands of lights lit up every tree within eye sight, mesmerizing onlookers.
Santa made it into his workshop, while the mayor took control of the microphone to wish everyone a happy holiday season.
Those looking to gain a better vantage point on the lights can use the City Hall Promenade Deck, which will be open every night from 7:00 p.m to 11 p.m as of this Friday. It will however be closed December 6, 19, 25, 26, 31 and New Year's Day.