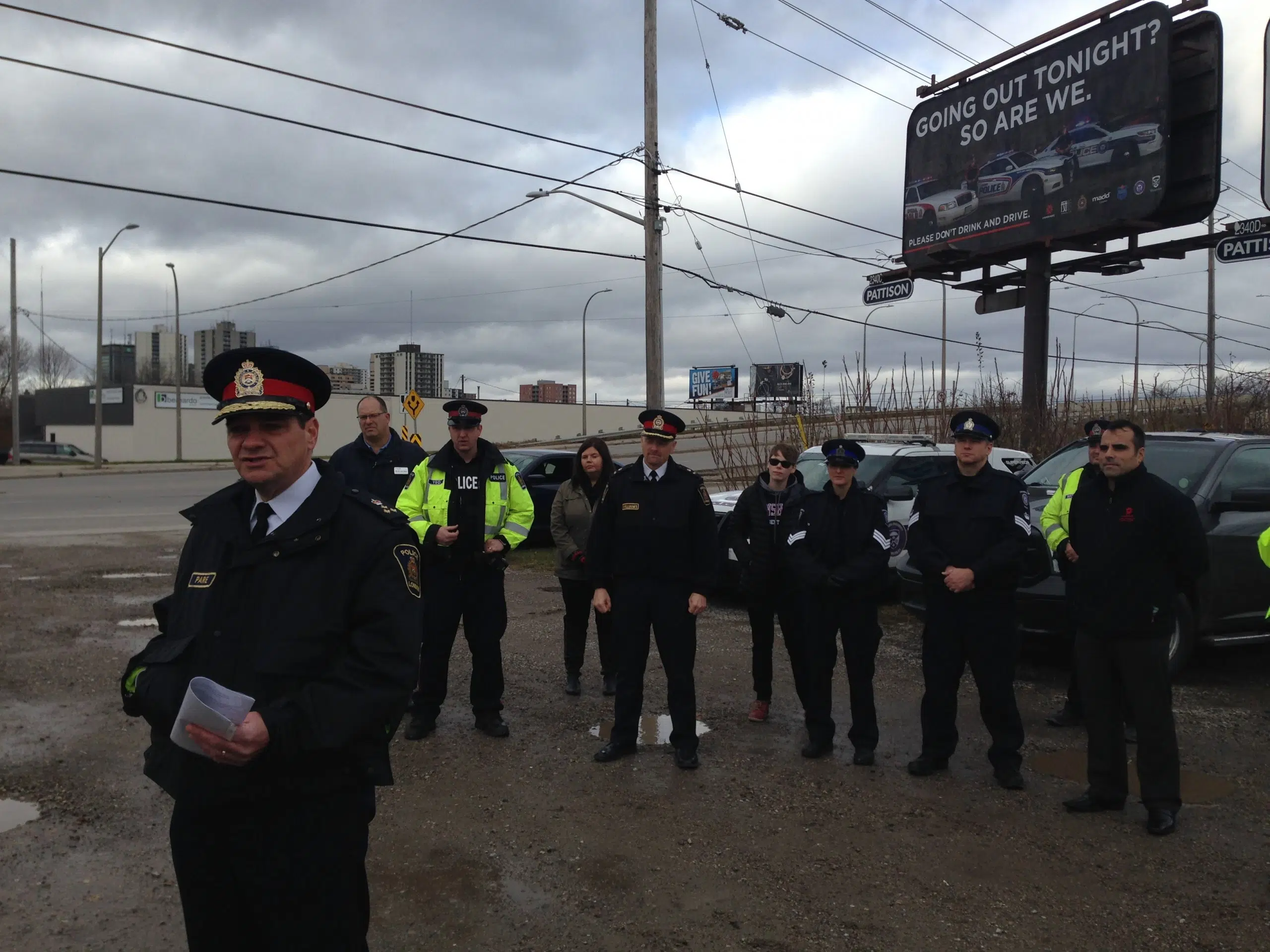 Impaired driving has been an ongoing issue that London Police have had their hands full with so far this holiday season. They've recently partnered with MADD, Western University and Fanshawe College to launch an education program aimed at reducing impaired driving throughout London and everywhere.
One of 4 billboards and 5 five warning signs have been unveiled by London Police, warning Londoners not to drive impaired. The billboards are part of an initiative to end the high numbers of one of the leading causes of injury and death in Ontario.
The billboards read "Going out tonight? So are we."
London Police Chief John Pare tells why they chose these billboards to get the important message across.
"I think the message behind it brings up some conversations for individuals," Pare says, "And simply that we're out there on the road as well. It will bring up further options of how to get home safely, and there are so many different options now. There really is no excuse to drive impaired."
President of MADD London, Mary Rodrigues says this partnership with London Police means a lot to her, and expresses why this issue is so close to her heart.
"I lost my youngest son Alex to an impaired driver. Alex was 4 months and 26 days old," Rodrigues says, "My other 2 sons were also in the car at the time, they were 3 and 4 years old, and my 4-year old remembers every detail of that night and has to live with that for the rest of his life."
London Police will have a heavy road presence heading into the holiday season to help ensure that no further tragic stories like Mary Rodrigues' are told.