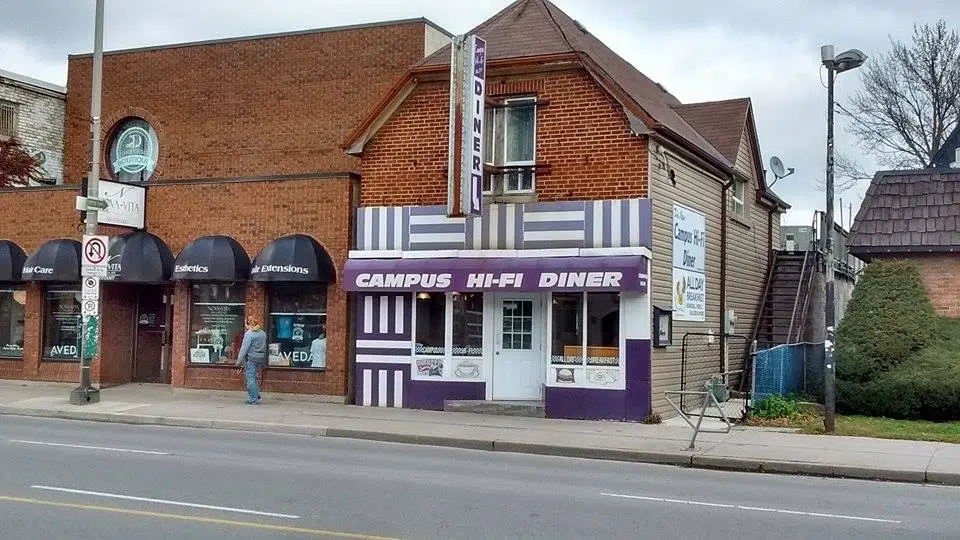 The year is 1966.  Star Trek just aired it's first episode, Frank Sinatra wins the Grammy for Album of the Year, and The Sound of Music has been named best picture at the Oscars. It's also the year London's first ever computer dating couple finally meet.
Today Bev and Paul Mills enjoyed a relaxing lunch at the Campus Hi-Fi restaurant on Richmond Street, the same spot the two had their first date exactly 50 years ago.  The two met through a computer dating program that was showcased in The Gazette, the Western campus newspaper.  The company that started the program, Cupid Computer, had a questionnaire in the paper similar to the ones dating sites use today.  If you filled it out and sent in 3 bucks, they'd send you back 3 phone numbers of people with similar answers- not quite as simple as swiping right or left on your phone.
Paul explains that he tried it out because it looked like fun, and it was a way to meet new people, which is the same reason many people use dating apps today.  For Bev, it was a different story.  Her roommate, who tried the program the year before, talked Bev into giving it a shot. She received back her numbers, but didn't bother giving any of them a call. Luckily though, Paul was able to contact her and the rest is history.
More and more people are getting together with the help of technology.  It's undoubtedly much easier nowadays, but Paul believes another reason dating apps are so popular, is because of the real connections you can make using them.  Bev also mentions it's a good way to avoid going to bars and living a lifestyle that doesn't suite everyone.
Whatever the reason people use dating applications today, it's clear that through Bev and Paul's story, that they can lead to something amazing.