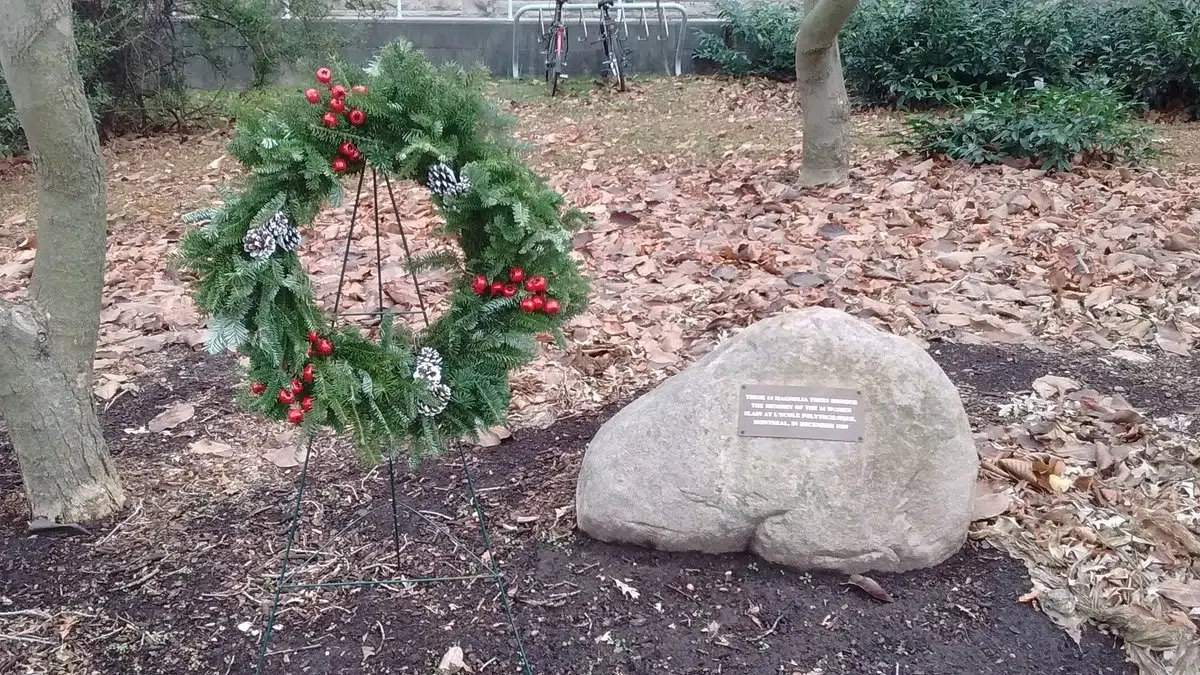 Today commemorates the 27th anniversary of the 14 women who were killed at the Ecole Polytechnique in Montreal.  On the 6th of December 1989, a 25 year old anti-feminist gunman entered the school and began targeting women.
This afternoon outside the Spencer Engineering Building at Western, those who lost their lives were honoured during a memorial service.  Western students, faculty members, and all those in attendance remembered those who are no longer with us by standing together in an act solidarity against gender-based violence.
Lesley Mounteer, a Director of External Services at Western, explains that we need to eradicate violence against women by educating both males and females about how it affects our community.  She went on to say that everyone must understand that if they witness any violence against women, they need to say something.
Today's service included a candle light vigil, a moment of silence, and touching words from a few Western students and faculty members.  Because of these tragic events nearly 3 decades ago, today will forever be known as the National Day of Remembrance and Action on Violence against Women.