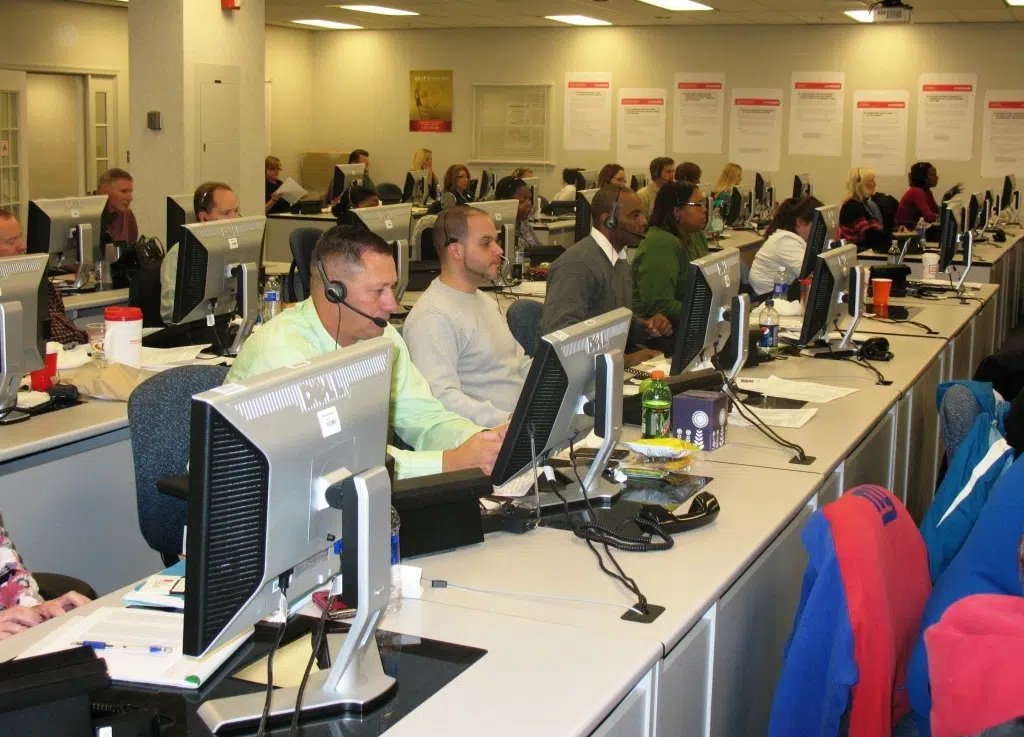 Employees who work at call centres are constantly being verbally abused by customers.  According to a study by the United Steelworkers (USW), abusive customers pose a serious threat to workers mental and physical health.
The USW, which represents around 10,000 call centre employees, launched a campaign with the message that it's time for employers to take immediate action and provide better protection for their employees.  They want to see policies introduced to allow workers to hang up on abusive callers, which many employers currently prohibit.  The campaign is also calling for employers to train managers on how to support workers who are abused, flag callers who have a history of harassing employees, and to establish a zero tolerance policy that includes reporting all violent and serious threats to the police.
Ken Neumann, USWs National Director, says it's impossible to persuade every caller to treat call centre employees respectfully, but companies can be persuaded to adopt policies that empower workers to end abusive calls.
Lee Rigs, the President of the Telecommunications Workers Union, says the abuse they take is dehumanizing, causes stress to workers throughout their whole day, and can lead to mental and physical pain. He went on to say that harassment in the workplace is illegal and federal and provincial laws specify it is the employers responsibility to create a safe working environment.
There are an estimated 175,000 call centre workers in Canada with duties like assisting customers with technical issues, billing, and problem solving.  Many of these employees have experienced harassment in many forms such as racial, sexual, and violence abuse.  In the opinion of the United Steelworkers and many others in the call centre business, it's time for this abuse to end.