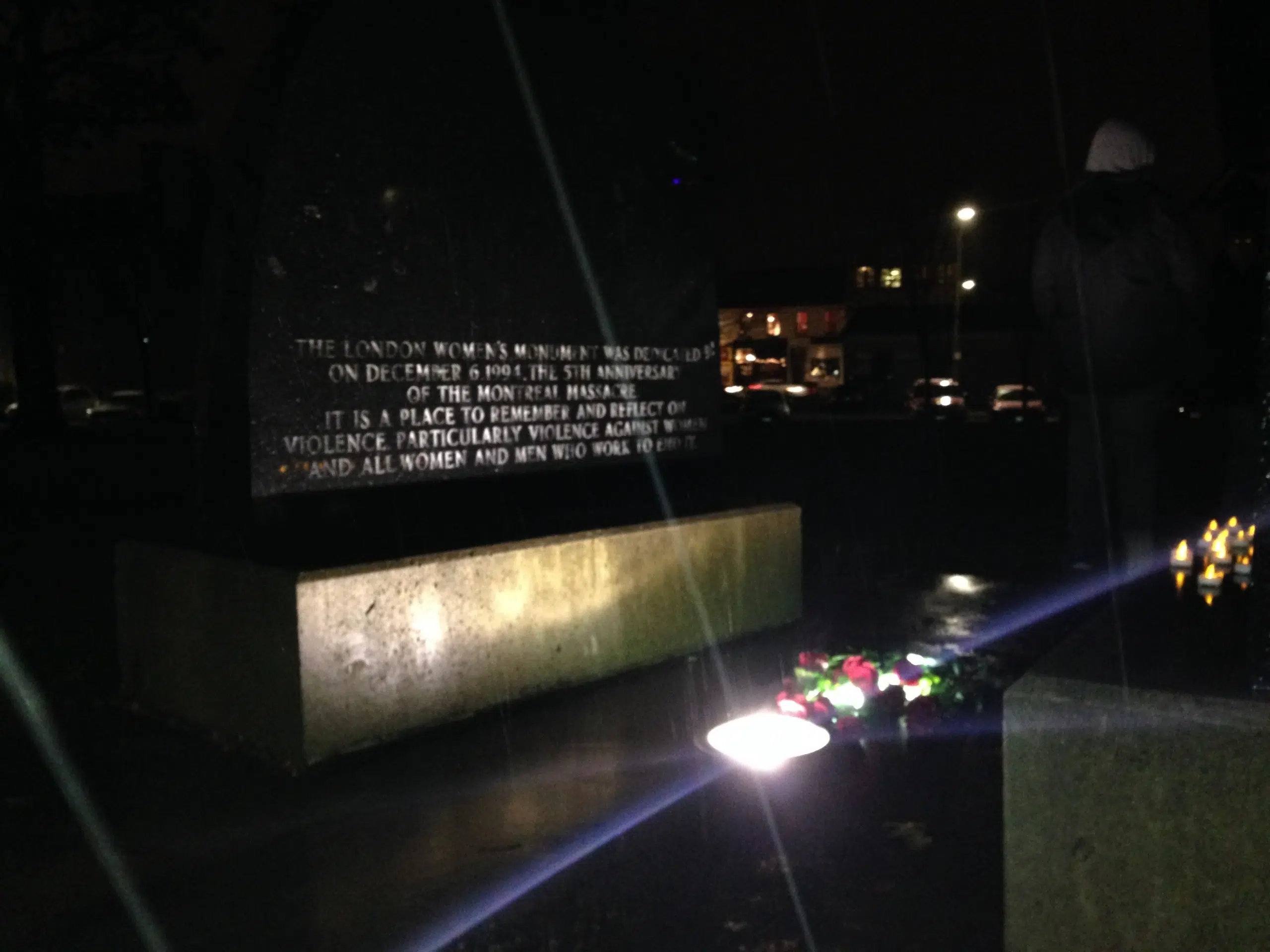 Victoria Park's Women's Memorial was host to a candle lit vigil in honour of the 14 women who were murdered on December 6th 27 years ago. Twenty-five-year-old Marc Lépine, armed with a Mini-14 rifle and a hunting knife, shot 28 people, killing 14 women, before committing suicide at Ecole Polytechnique, a public school in Montreal.
The Massacre was a pivotal point in history affecting thousands of people across the globe still to this day. The Memorial had a good turn out, with 30-40 people coming to pay their respects on a cold and rainy night.
The Anniversary of the Massacre has since been commemorated as the National Day of Remembrance and Action on Violence Against Women, as many feminist groups and public officials have characterized the massacre as an anti-feminist attack that is representative of wider societal violence against women.
For more information on the National Day of Remembrance and Action on Violence Against Women,  you can visit the Government of Canada Website
Remembering the lost lives 27 years ago