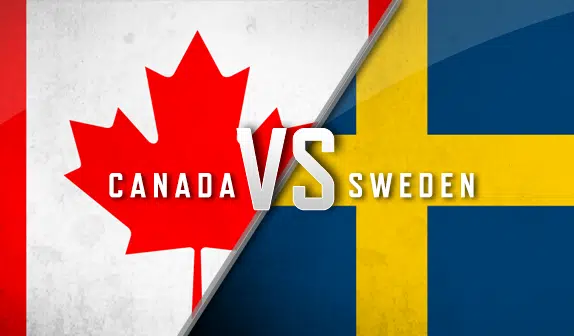 Team Sweden has won the previous two games between these clubs at the World Juniors, but they're going to have do something they've never done before if they want to beat Team Canada tonight.  Since the playoff format started in 1996, Canada is 6-0 against the Swedes in the knockout stages, including 3 gold medal games.
Team Sweden has won 40 straight games in group play, and they've played for a medal every year for the past decade; however Canada's head coach doesn't seem too impressed.  Dominique Ducharme said the Swedes are good in the first round, but they find ways to lose when things get tougher, and Canada plans on making it tough for them.
Connor Ingram will be between the pipes for the Canadians, while Felix Sandstrom will start for the Swedes.
Both teams enter tonight's game with 26 goals scored, which tied for most in the tournament.  Swedish forward Alex Nylander leads the World Juniors in scoring with 5 goals and 6 assists.  Dylan Strome has 2 goals and 6 assists for the Canadians.
The winner of this game will go on to face either Russia or the US in tomorrow night's gold medal game.
Puckdrop is set for 7:30 from the Bell Centre in Montreal.