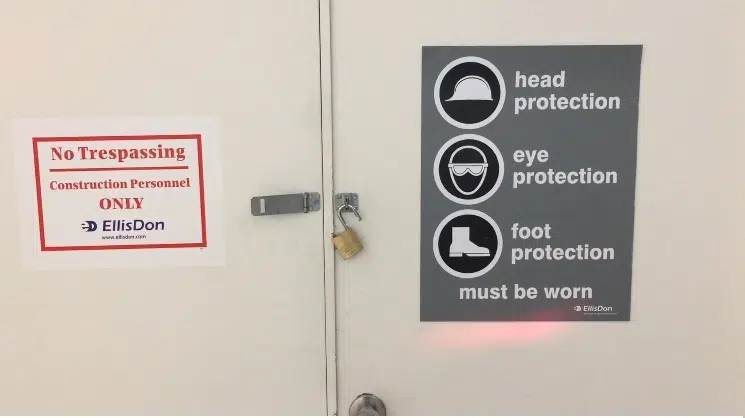 Shopping is a common activity at a mall; but what about fine dining, gaming, and live performances?
These are just a few of the additions that Masonville Place is making to its interior in the near future.
Cineplex announced they'll be adding a "Rec Room" to the London retailer. The 3,300-square-metre venue  is billed as an "eats and entertainment" hot spot with restaurants, live entertainment and a variety of video games.
The room will fill the gap where Target once operated, before closing down in 2015.
"It's part of the evolution of our merchandise mix here," said mall General Manager Brian O'Hoski.
"Food, beverage, entertainment and  amusement all play in to what you want to be as a full-some offering to any community."
Cineplex plans to open 10 to 15 locations of the Rec Room over the next few years across Canada. Iterations in Toronto and Calgary are set to open this year, and one in Edmonton is already operational.
There has been some pushback to the new plans, including concern from Palasad. The owner said the Rec Room will kill off businesses in the city.
It didn't bother O'Hoski, though.
"It's just business; to be a relevant destination, you want to have a broad selection of offerings, and you want to bring in first to market national and international brands, names and experiences," said O'Hoski.
"It's really important to keep evolving in this business to stay relevant and current."
City council has approved the zoning change, and EllisDon construction is underway creating the entertainment complex at Masonville. It is set to open in 2018.