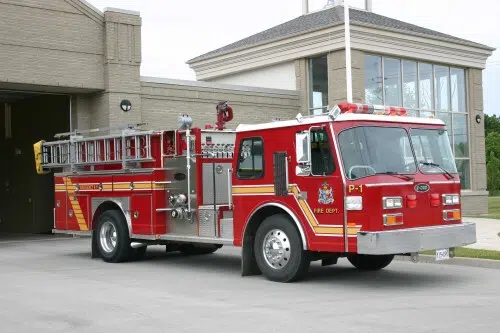 City hall is finally looking to put out the 'fire' it's been receiving from London fire fighters sick of working under an expired contract for the past seven years.
London Professional Fire Fighter Association President Jason Timlick hopes the arbitrator can wrap up this seven year battle by 2018 Timlick says the negotiation process has been made more difficult by greedy councilors.
This past summer LPFFA offered what they considered a reasonable comprise to settle the case with city that would have let ago almost 5 million of fees owed to London firefighters. However, the deal was still not attractive enough to city councilors trying to keep costs as low as possible. The association president says the city declined the deal, which is why an arbitrator had to be brought in to mediate.
City hall has meetings scheduled on a monthly basis to work towards a decision with the arbitrator.
The fire fighters association has already spent over 1.2 million demanding new contracts, while the city will not disclose how much the dispute has cost taxpayers.