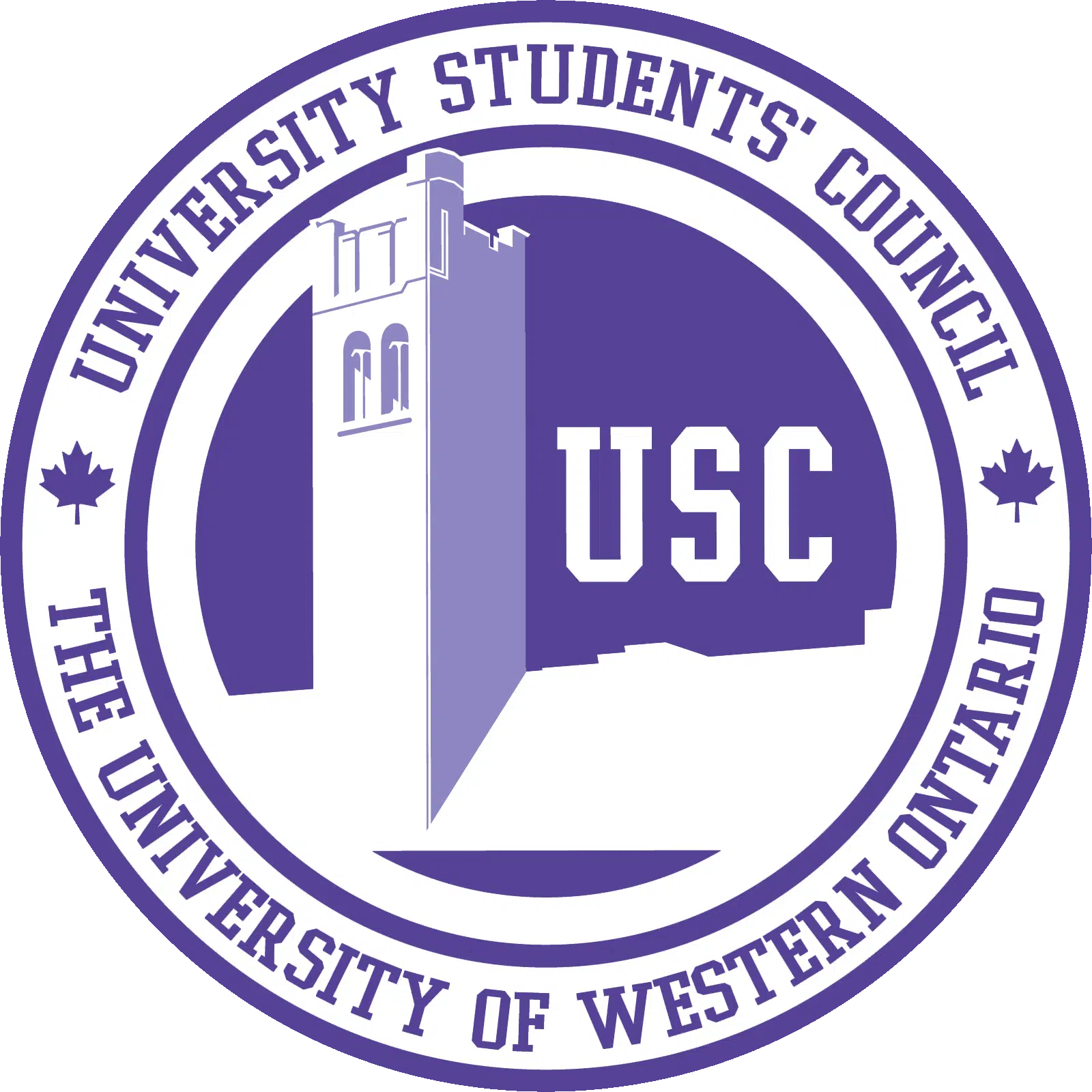 The University Student's Council Presidential campaigns are well underway. This means long days for the candidates,  who are advocating for the issues that they think students will be able to connect to.
For the everyday student who is interested in the USC, but not interested enough to actually research any of the candidates- here is your chance to get to know the next USC President and Vice-President and make an informed vote at the end of the month.
Team DiBrina is made up of Presidential candidate David DiBrina, a fourth year Ivey School of Business student. His Vice Presidential choice is Harry Orbach-Miller, a fourth year Social Science student. DiBrina is a current USC Councillor, and VP University Affairs on the HBAA. Orach-Miller is the Chair of the Western student Senators and a Senator at Large.
Team Tobi consists of Presidential candidate Tobi Solebo and his VP Landon Tulk. Solebo is a third year BMOS- accounting student who has spent time as a Social Science Soph, as well as a member of the Black Students Association, and the a member of the Pre-Business Student Society. Tulk is a third year Political Science major who is currently the Co-Director of Research, working with the Western student senators. He is also the Vice-President of Partnerships with DECA U Ontario.
Team Janmohammad is built up of Presidential candidate Anooshae Janmohammad, a fourth year double-major BMOS and psychology student. She has experience being a councillor on the London Youth Advisory Council, as well as Vice-President of Student Life on the Huron University College Students Council. Her VP pick, Mohammad Hussain, is a French Studies student. He has experience working with students through being a Huron Soph.
Here is some major platform points from each candidate:
Team DiBrina:
Close the Purple Store in the UCC. Why? It loses 10 thousand dollars a year, and they would like to see a healthy food option take its place, something like Freshii.
 Add a few weekend bus routes to campus. The 102, and the 106 are new routes that already connect the East and West sides of campus, but they run on a limited schedule. Team DiBrina looks to extend the hours and days of these buses to better suit the student schedule.
Be transparent with where the USC is spending student dollars. They want to implement transparent grant funding in which students will now get a report telling them exactly where the USC spent their money on campus initiatives.
Allow students to make more informed decisions when thinking about dropping a class. DiBrina says they will push the allowed drop date back by one to two weeks.
 Adding a question period to the USC Council meetings. This will allow questions to flow between the councillors and the executive with more frequency and efficiency.
www.teamdibrina.com for all platform points and further information about the candidates.
Team Tobi:
Give Sophs more mental health support throughout the year. Sophs are upper-year student leaders in each residence and faculty that are assigned with ensuring a smooth transition both socially and academically for first year students.
Release exam timetables earlier. Western gives their release their timetables much later than most other Canadian universities.
 Advocate for a fall reading week. Western is one of the few Canadian universities that doesn't have 2 full week reading breaks.
 Extend bus passes into September. As of now they end in August, this leaves many students without transportation around the city.
Airport shuttles during exam weeks to Toronto Pearson, and London International airports.
www.teamtobi.ca for all platform points and further information about the candidates.
Team Janmohammad:
Did someone say FOOD FESTIVAL? Yes, they look to bring a food festival to campus that will highlight many different types and flavours from around London.
Add more quality programming on Homecoming to allow for more students to WANT to spend time on Western campus during the day.
Work with the Ontario government to reform how students get OSAP funding. Instead of taking parents salaries into consideration, they want OSAP to look at how much the student's parents are actually contributing to their education.
Putting more priority into the USC Marketing Street team. This will allow a more personal marketing approach for the USC.
www.teamjanmohammad.com for all platform points and further information about the candidates.
Student engagement with the USC has always been an issue. Last year, less than 25% of students voted to elect their current President Eddy Avila. This is an issue worth paying attention to. How does anyone expect a government to be the voice of its constituents if not even one-quarter of them vote?