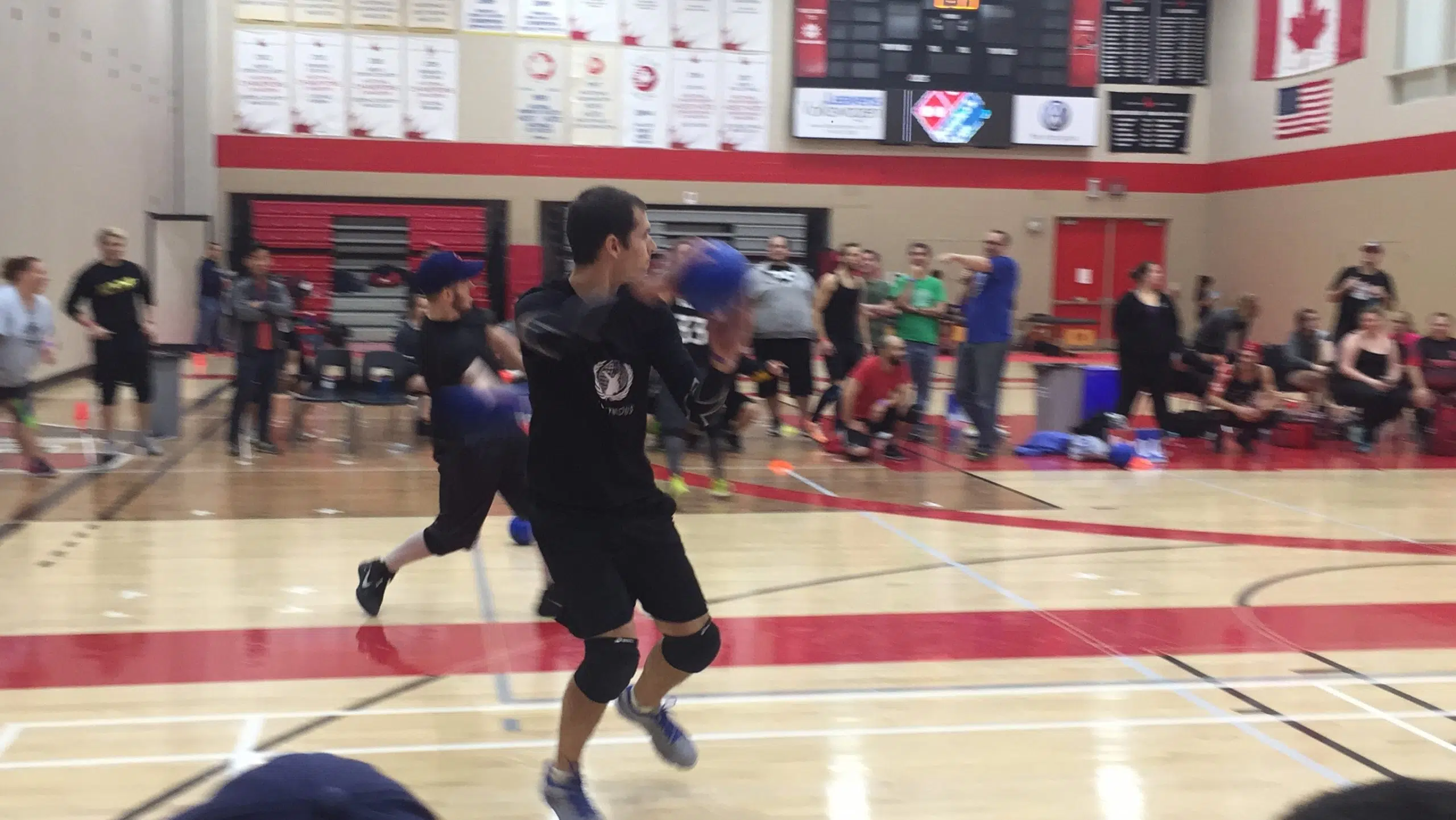 This isn't you're average gym class dodgeball game.
Teams from all over Canada and the United States came to show off their skills in Canada's largest single day tournament, The Forest City Invitational Dodgeball Tournament. Fanshawe College hosted the event that welcomed 54 teams, both in recreational and competitive divisions.
Between games the chatter focused on strategy and technique for the different positions.
"Sweeper is basically someone who slides back and forth trying to stop balls from rolling back to the other side. They work as a net basically. Then you have three arms that are your attackers and shooters. Usually on both corners you have positions called counters. They always have balls so when an opponent throws, the counters will come in from the sides once they're open after they've thrown and get them out," says player, Caitlin Stephen, who came from Toronto with her team to participate.
The games are officiated by referees to ensure the rules are being followed, and the teams get decked out in personalized uniforms to show off their pride.
Stephen says the game of dodgeball really focuses on working together as a team to be successful, and if you want to play you don't have to worry about being the most athletic because everyone is there to have fun and support each other.
"You don't have to be an amazing athlete to participate. The enthusiasm is crazy, people who love it get insane about it and the thing is since it's such a small community of people, you get to know everyone from all over the place."
Stephen says it's the type of sport that gives you a great workout without even realizing it.
"I'm not a gym rat, but I'll play hours and hours of dodgeball because you get so into it."
It's a sport that's the perfect combination of teamwork and fun, while still being competitive.