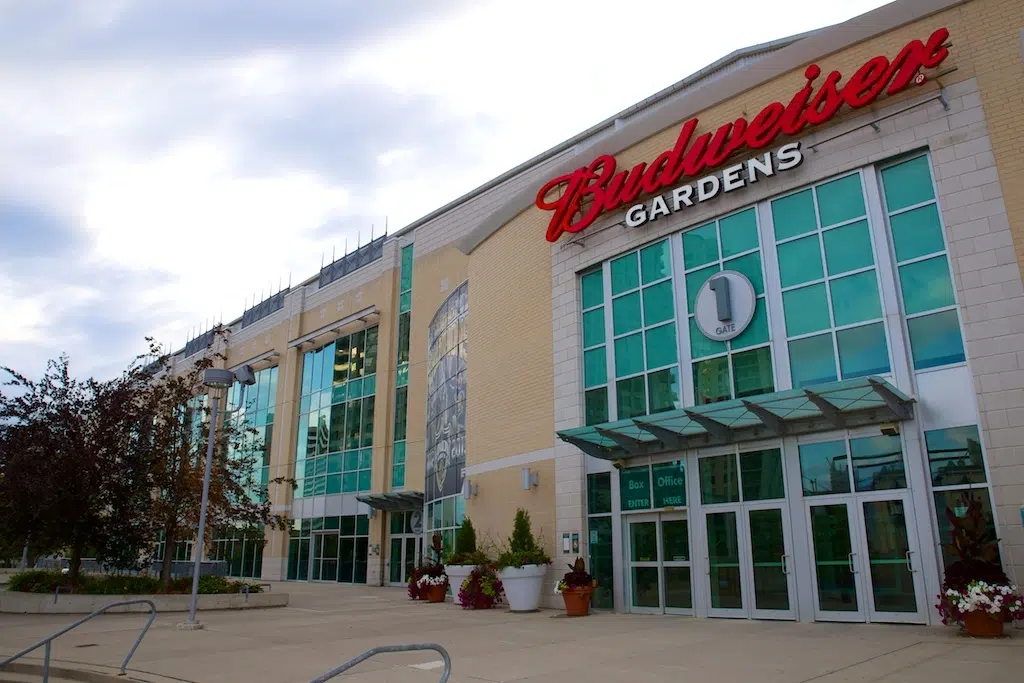 Budweiser Gardens is packed with just over 9 thousand fans almost every Friday night, a total that rivals NHL teams like the Carolina Hurricanes and NY Islanders. Putting a good team out on the ice year in and year out helps, but, many fans say that the environment that is created at the arena during home games is what keeps them coming back.
Attendance success can be attributed to the 2 Memorial cups, and the abundance of quality NHL players who have passed through the organization. Names like Corey Perry, who seems to have literally won everything you can wish to win as a hockey player; Memorial Cup, Stanley Cup, World Junior Championship, Olympic gold and the list goes on. Others include John Tavares, Patrick Kane, Rick Nash,and Steve Mason just to name a few more.
But the atmosphere in the 'Bud' during game-days is unparalleled anywhere in the CHL. Knights fans for years have expected a product that wins on the ice, and an environment in the arena that is electric, and contagious.  This is in major part to the London Knights Game Day team who work tirelessly to ensure Knights fans crave home games, and  that the away teams dread it.
The London Knights organization is run as close to a professional sports team as you can possibly come, without actually being one. The day Dale and Mark Hunter took ownership, the Knights have been considered the premier place to play.
All hands must be on deck for the London Knights Game Day team to succeed. They think of their jobs as putting on a production for the sold out arena to enjoy.
"We're entertainers, and we have a lot of pressure to put on a good show every home game," said Game Day Director Matt Gergely.
Every home game has a script with up to 30 promotional games and giveaways that are mandatory, and are used to engage the fans during intermissions and on whistles. Less whistles during the game is great for fans, but not so great for the Game Day team who have obligations to get every sponsorship read and game executed.
The script is 27 pages long and is so precise and detailed as to have a demographic of person for each winner of a gift. For example, if they are giving out tickets for a Monster Jam event they will want to give the tickets to someone who looks like they actually will go, and likewise for, say, a mall gift card.
Many OHL teams send their Game Day Directors on bus with their team when they know they are going to London. Bud Gardens is seen as the cream of the crop for how an OHL atmosphere should look and operate, and much can be learned by observing the Game Day team in action.
So,next time you head to a London Knights home game be sure to enjoy what you see on the ice, but this time, sit back and watch the show the London Knights Game Day team performs off it.