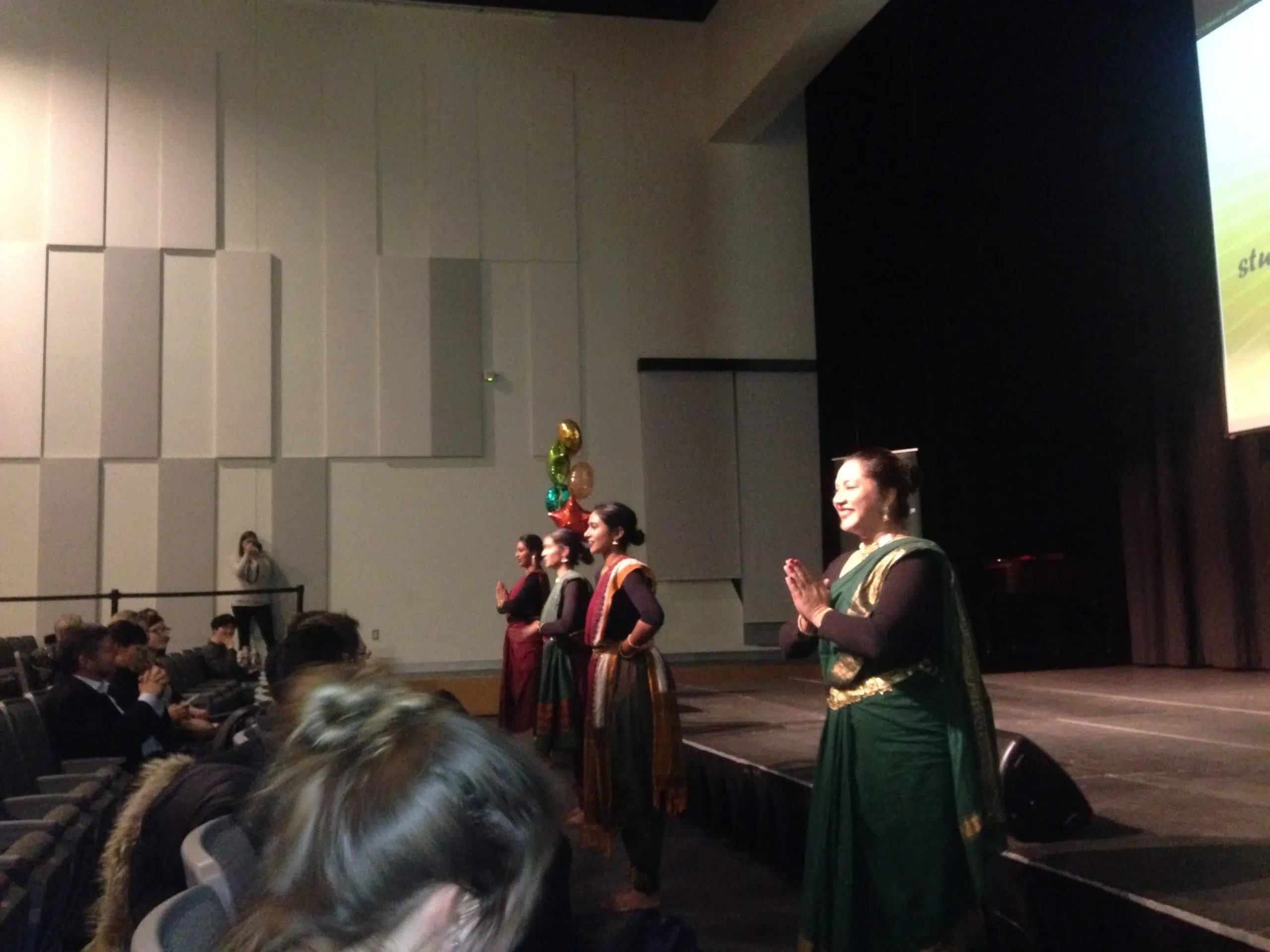 It was all smiles at last night's 14th Annual Culture Festival at King's University College. This year's Festival was especially monumental in light of recent events in not only Canada but around the world. Over 15 different cultures were celebrated, including an opening performance by The Sisters of All Nations, a women's drum group representing first nations from across Canada.
They were followed by acts from the African Students' Association (ASA), the Caribbean Students' Organization (CSO), Chris Leschied, Indigenous Voices, Irish Stew, Joe Michalski, Korean Arts, the London Chinese Ensemble, and the Pakistani Students' Association (PSA), just to name a few.
Principal David Sylvester went forward with a touching speach regarding recent tragic events, such as the Quebec Mosque Shooting and Trump's Travel ban, saying King's accepts people of all cultures and religions, and the college will continue to show support and respect for the lives lost in acts of terror.
Here's a look at the Sisters of All Nation's performance below, as well as live tweets from the event!