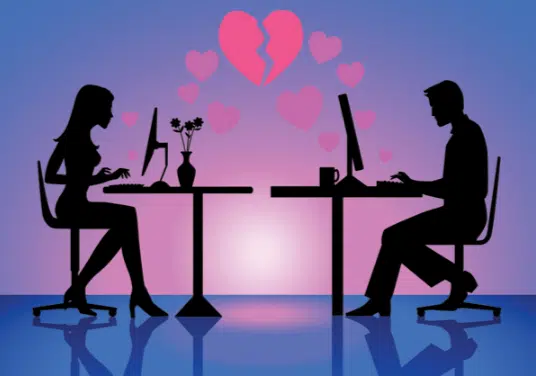 During this time of year, love is in the air as Valentine's Day approaches and single people are hoping to meet someone to spend it with. People turn to online dating for help, but many have different results.
Brody Weinstein is a student at Fanshawe College, who decided to join the world of online dating.
"I joined tinder as an easy way to meet girls because I feel like it's easier to meet them online than to deal with them in person. I'm not the greatest at opening up to new people."
While convenient, Weinstein says it can be hard to meet the right person on Tinder, since you're forced to make an opinion on the person before you get to know them.
"It's fun, but it's one of the most shallow forms of meeting someone because it's almost entirely based on looks. Even if you have a great personality and you might be able to click with someone, that look factor can completely shut the door."
It can be fun to meet someone new, but the internet can be a dangerous, even creepy, place to look around.
Andrea Balcom is a Western University student, and says she hasn't had much success meeting the right people online.
"I have never actually had a positive experience on Tinder. I definitely wouldn't recommend anyone getting the app. But maybe it's just me, maybe I just met all the crazies."
Balcom does however realize the appeal behind the app on a beginner level, even if a more experienced online dater might avoid tinder for something more practical.
"I definitely think it's a fast and easy way to meet people. As long as you don't go into it with high expectations, maybe you'll actually have success."
The appeal of online dating has drawn in a large crowd, with the numbers growing every day. Whether a match leads to a marriage, a date, or just a conversation, it's important to have fun and expand your horizons while also making smart decisions.