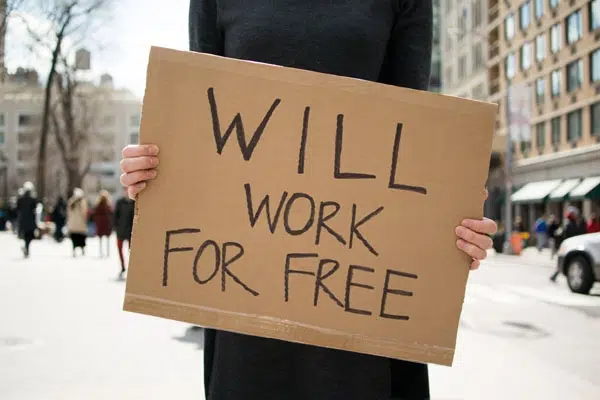 Statistics Canada had their monthly un-employment rate survey for January, and not much has changed. The unemployment rate in London is still hovering around 7 percent, while Ontario as a whole is just over 6.4%.
Youth unemployment for ages 15-24 was 13.9%, which almost double the current Ontario unemployment rate, and almost triple that of adults ages 25-52.
But, one major factor has yet to be considered when looking at those unemployment rates for young people, and that factor is internships and un-paid internships. Attending college or university in general certainly has a lot to do with the significantly increased unemployment rate for young people, it always has. But that factor doesn't necessarily come into play when looking at last years summer youth unemployment which was over 17%, higher than the annual average. The summer months you would think would see the lowest rate of unemployment since going to class is less of an issue.
But, un-paid internships and co-ops seem to be the key factor that is driving the unemployment rate up specifically in the summer.
Paid internships are included in these kinds of surveys, but un-paid internships usually aren't.
"If you are working un-paid, it can be also considered under the same category as volunteering," says Kelly Baxter, a Western University Academic Counsellor.
"Students are still gaining great experiences throughout the summer, but some are working un-paid to do it to gain credit", says Baxter.
Since more programs are expecting students to do un-paid internships and co-ops, more students are engaging in that process which would eliminate them from working paid part-time or full-time jobs elsewhere.
Nicole Salter is a Fanshawe student who has 2 unpaid co-op terms during the summer that will take her away from the workforce for those months.
"The experience is great, it's tough to not be able to work during the summer and make money to pay off some student loan debt, but I need to do this to graduate," she says.
With internships and co-ops becoming more popular, and getting experience being seen as not just valuable, but necessary, the unemployment rate will not always accurately show how many young people are working.