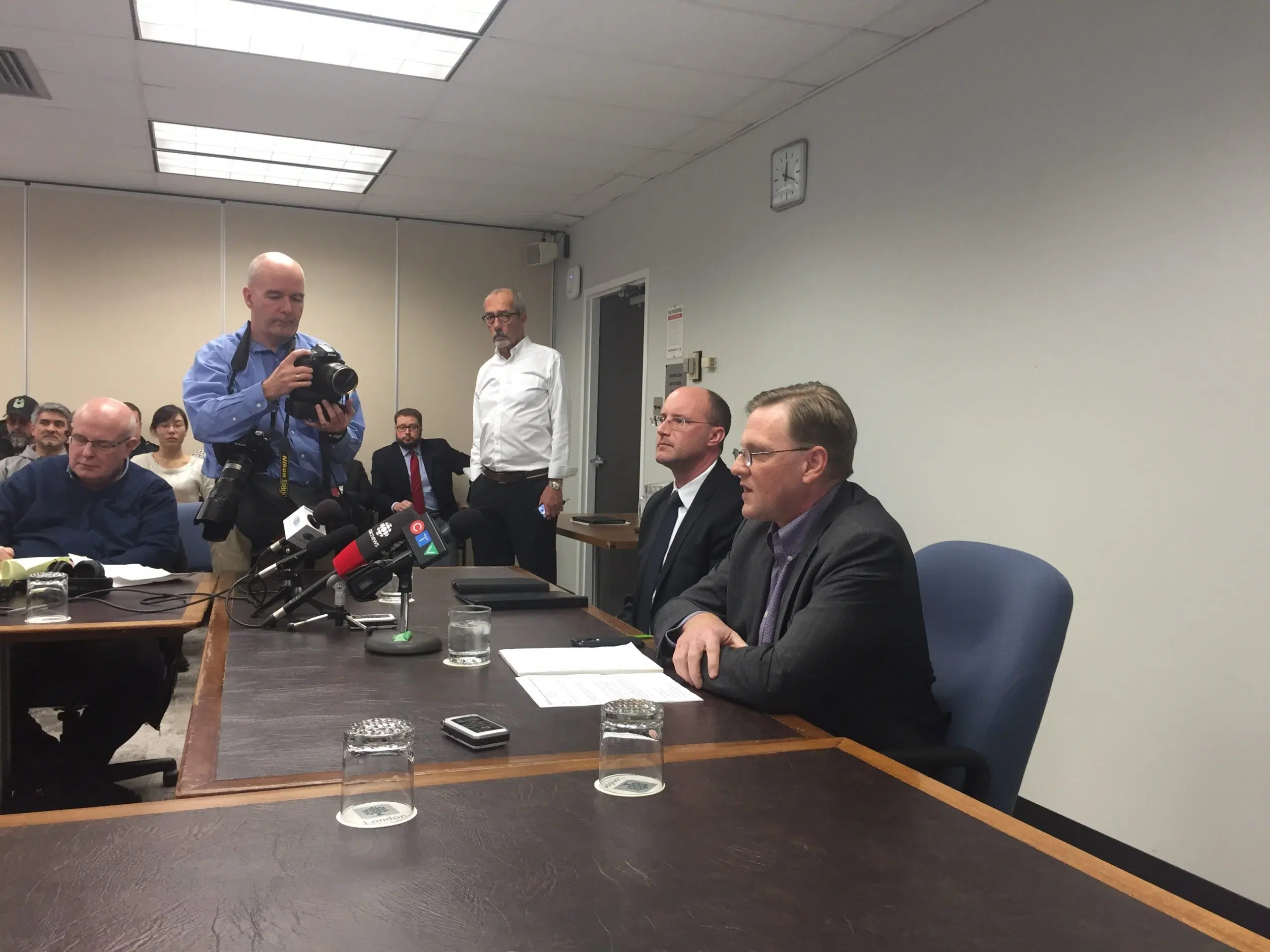 It was a busy week at city hall this week with many impactful decisions being made. Council started the week by kicking the door wide-open on the future of London Hydro. They followed that up with determining what, if any, regulations would be placed on the ride share company Uber, and they closed the week off by introducing the new acting City Manager.
Council voted in favour of allowing a third-party consultant to help determine the fate of London Hydro. The $30,000 investment will give council an expert opinion on the next steps of the 100% city owned utility.
Councillor Mo Salih was one of only 3 councillors to vote against the motion, "I'm not supporting it, I am not going to waste $30,000."
The consultant will be looking to provide council with some logistical alternatives that will potentially include the full sale of the utility, to merging with another Local Distribution Company, to acquiring other LDCs. .
The next day council voted 7-6 in favour of deregulating Uber by not requiring them to install front-facing cameras in all of their cars. The 18-month attempt to regulate the ride-sharing company ended with the slight majority of councillors wanting Londoners to have a choice.
"I listened to my constituents, and they want a choice to either be able to go into a cab with a camera, or call an Uber without one." said Ward 10 councillor Virginia Ridley.
This decision came after Uber threatened to leave the city of London if they were going to be regulated. The taxi lobby was not impressed with the decision to let Uber remain unregulated after they have been operating illegally in London for a while now.
"They just want an even playing field" said Ward 2 councillor Bill Armstrong.
Council voted to ensure that every cab in London were to have a camera back in 2009 citing safety for the drivers and riders as their main concern.
Interim City Manager Martin Hayward Introduced
To top it all off, after the abrupt departure of former City Manager Art Zuidema last week, Mayor Matt Brown revealed the new acting City Manager. Martin Hayward can now add City Manager to his already existing jobs for the City of London that include City Treasurer, and Chief Financial Officer among others.
Hayward's immediate focus will be to start rebuilding relationships that many Londoners say were severed by Zuidema.
"When I talk (about) relationships, I'm talking about with council, with unions, with management, boards and commissions, the business community, the community in general," he said.
Concerns were brought up about the fact that he might be stretching himself too thin by also having to juggle his other jobs with the city. He admitted that it would probably be too much for one person to handle, but that he has a great team behind him in the finance department that is going to be stepping up to help.
When asked about how long Hayward would be acting as the City Manager before they find a permanent replacement Mayor Matt Brown explained, "for the foreseeable future.." he said, "..likely several months."