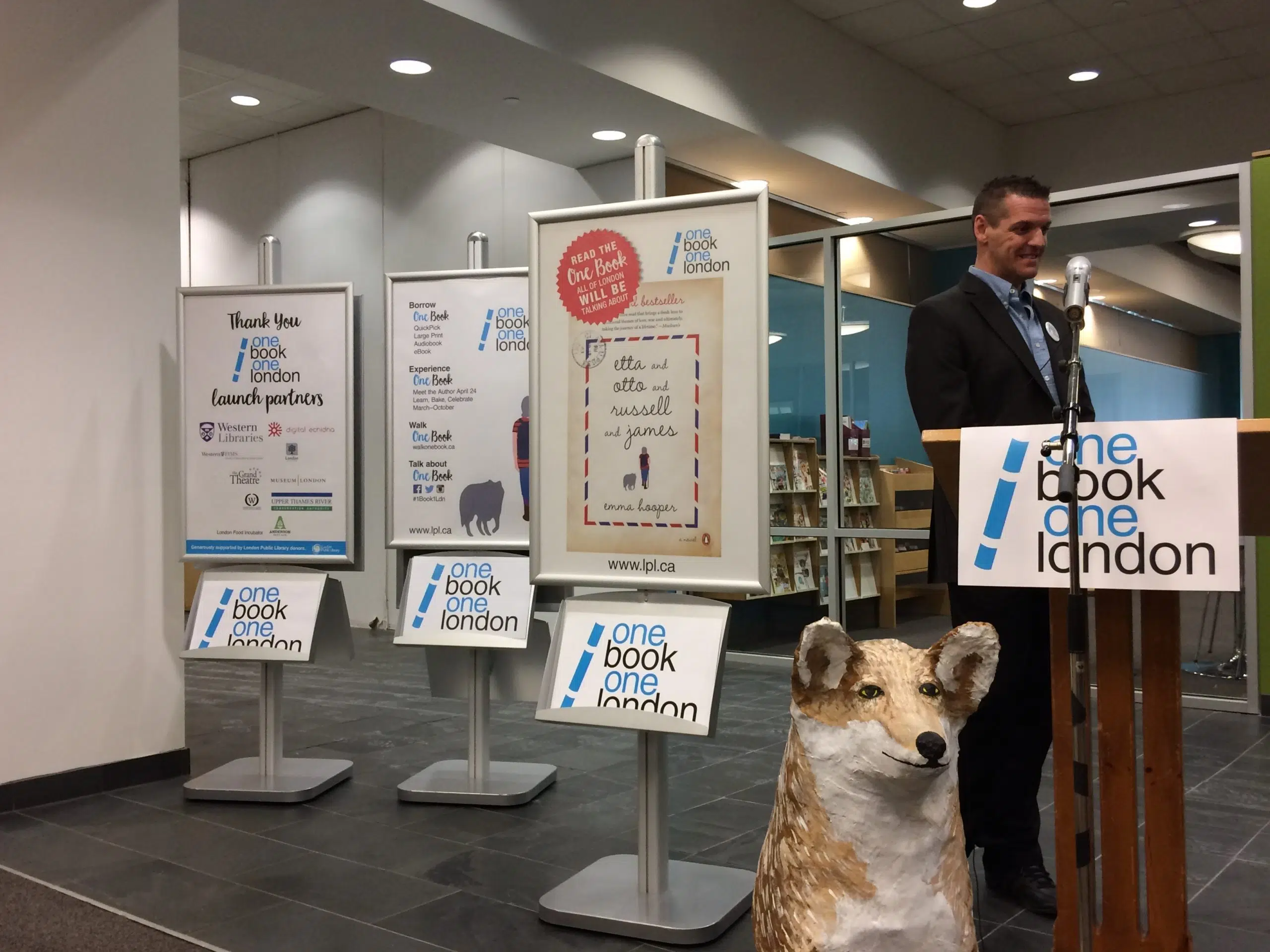 The London Public Library has launched the One Book One London initiative, to encourage the community to celebrate reading the same book together.
The One Book has officially been unveiled, and London will collectively read Ella and Otto and Russell and James.
The Canadian novel follows the journey of an elderly couple from rural Saskatchewan, and the main character Etta who has never seen the ocean, goes on an adventure to finally do so.
"Books are power," says Kent Eastwood of News Talk 1290 CJBK, who helped unveil the One Book, "The power to learn, or simply the power to escape your everyday life. In this day in age when we give so much power to things that are written 140 characters at a time, novels are that much more important."
Londoners are encouraged to read the book and communicate their experiences to each other through Twitter, which will provide a unique and exciting experience for the novel.
"I'm excited about this program because it helps me reinforce the reason why I rediscovered my love of reading as an adult," says Chair of the London Public Library Board, Scott Courtice, "Which is to share books with my daughter Eva, and I know she will be very excited to participate in this as well."
Ella and Otto and Russell and James is available online or from the London Public Library, and all members of the public are encouraged to participate.
"Having something like this, that can bring together the community through a single book," says Eastwood, "I think is going to be a fantastic thing to watch happen."