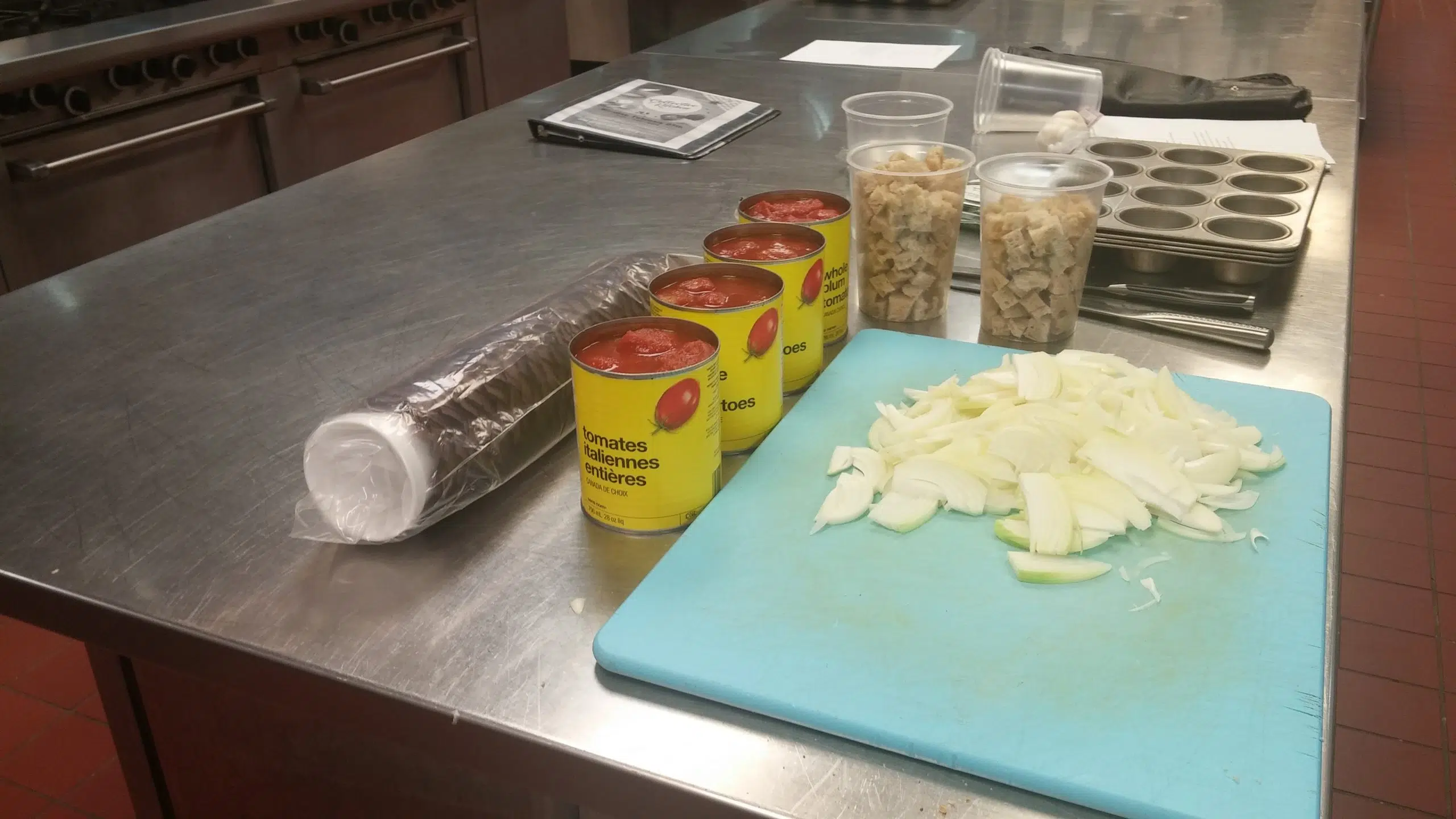 A number Fanshawe students got the chance to get some new ideas for cooking away from home earlier this week in Fanshawe's front A building kitchen.
The Fanshawe Student Union has been putting on free cooking lessons that are open to all students. These lessons are set up for students to learn to prepare and take home 4-5 bulk meals to feed them for the week. This past lesson marked the third so far and they plan the continue having one lesson each month for students.
While getting to take home some free food, students who attend to lesson also receive some guidance in how to cook their new recipes by one of Fanshawe's very own Chef Instructors.
"I wanted to show the students that they can eat healthy and homemade food from scratch," Said Fanshawe Chef instructor Josie Pontarelli. "I think a lot of the time with our education system and with both parents working cooking is a life skill that maybe a lot of kids haven't had as much experience with."
This month Fanshawe students had the opportunity to bake some sweets like cookies and cupcake, but Pontarelli already has some ideas for some dinner recipes for next month's upcoming event.