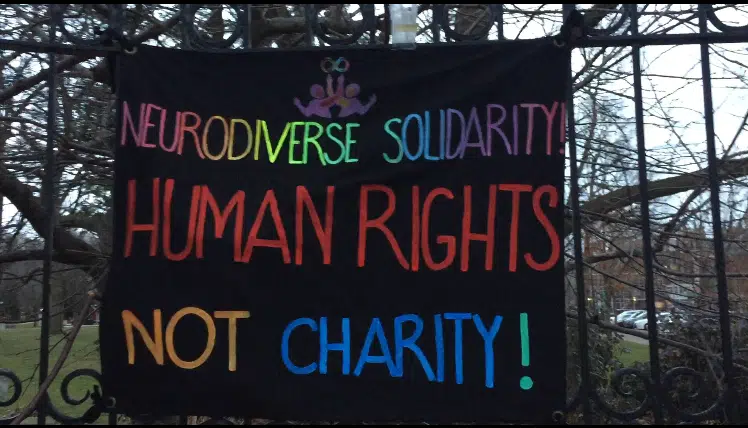 A candlelight vigil was held in Victoria Park Wednesday to honour and remember disabled individuals whose lives were taken by their caretakers or eugenics.
Disability rights advocates  gathered in the northwest corner of the downtown park at 6pm for the national Disability Day of Mourning. The annual event began in the United States five years ago and has now expanded to include five Canadian cities.
Rishav Banerjee, who organized the London vigil, and had a speech on which he spoke on ableism and it's contribution to the problem.
"Ableism is all around us, often rooted so deeply that it's so difficult to see. From segregation in schools to workplace discrimination to the idea that disability is worse then death. To people risking their kids dying from preventable diseases from the unfounded idea that they will become autistic. Ableism is all around us and it hurts."
Those in attendance also spoke on providing better care for those who suffer from disability, and more descriptive videos to help those who suffer from disabilities such as impaired hearing or loss of vision.
Disability Day of Mourning was first held by the the Autistic Self Advocacy Network (ASAN) in the U.S. in 2012 following the murder of George Hodgins. The 22-year-old autistic man was murdered by his mother in California. People with disabilities are twice as likely as non-disabled people to be victims of violent crime, according to ASAN.
Other Canadian cities held vigils include Guelph, Vancouver, Halifax, and Winnipeg.