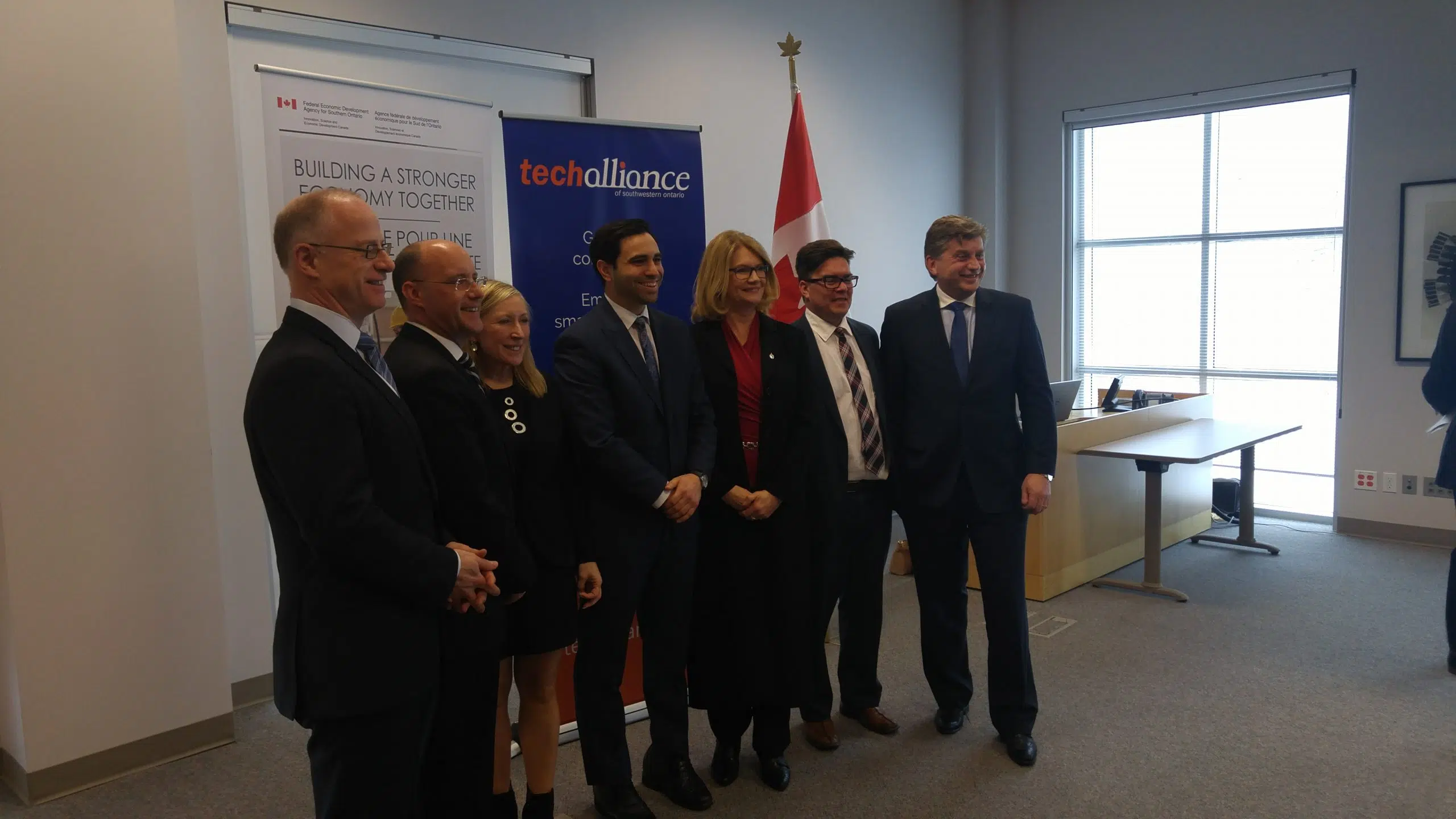 The Forest City is poised to remain a leader in medical innovation.  All 3 levels of government came together to announce that the Federal Government will be investing $1.32 million into healthcare initiatives here in London.
Mayor Matt Brown, and MPs Kate Young and Peter Fragiskatos were taken on a tour of the facility where much of this funding will go.
Three separate companies who are on the leading edge of medical technology, explained exactly what they're hoping to accomplish in the near future.
Pulse Infoframe Inc. discussed how they plan to tackle Castleman's disease and melanoma.  Vascular International spoke about their commitment to the enhanced training and learning of vascular surgical techniques.  And finally the Sernova Corporation is trying to eliminate Type 1 diabetes, and homophile.
While the government can help make sure the medical field in Canada takes the next step, Fragiskatos knows the importance of the brilliant minds that help create change.
Kate Young expressed how Sernova's goals really impressed her, and that "it would be great to live in a world without Type 1 diabetes."
Mayor Matt Brown shared this sentiment, and went on to say that "this investment will save lives, improve our community, and drive the Canadian economy."
The money will go towards Tech Alliances new incubation program BURST, which is expected to create 45 full-time jobs right here in London.