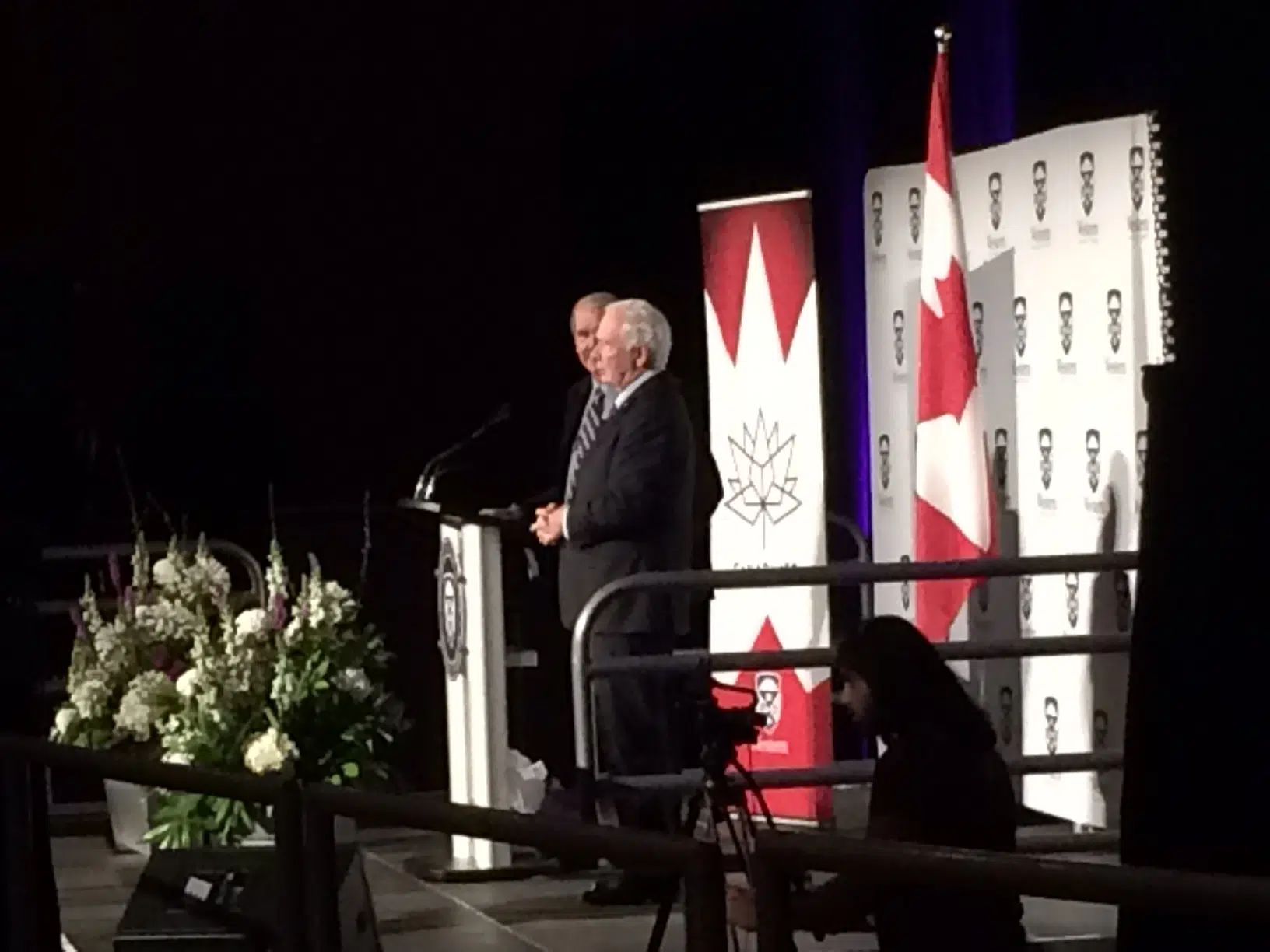 In celebration of Canada's 150th anniversary Canada's Governor General David Johnston was today's keynote speaker of Western University President Amit Chakma's lecture series on campus.
Hundreds of students, professors, alumni, and other members of the community gathered in Alumni Hall to hear his excellence's speech.
He spoke all about the importance of democracy in this especially troublesome time in politics. The Governor explained how the loss of trust for our institutions, the government, and the media has led to many
problems.
Governor Johnston referred to the Eddleman Trust Barometer in his speech, a global study that reveals the crisis that is 'trust' in many countries. He was shocked to discover that for the first time ever Canada was rated a "distrustor," with less than half the population trusting its civil institutions.
"Trust is the glue that holds us together. This is true from the micro-level, the relationship between two people, a family, or neighbours to the macro: a community or a country. It's especially true of a democratic society such as ours. Think of that in the context of this somewhat challenged world today: trust and truth," says Governor Johnston.
It should be noted that the Governor is certainly no stranger to London, back in 1974 he w as dean of Western University's Law faculty. He spoke fondly of the city during his speech of remembering his daughter being born in London.