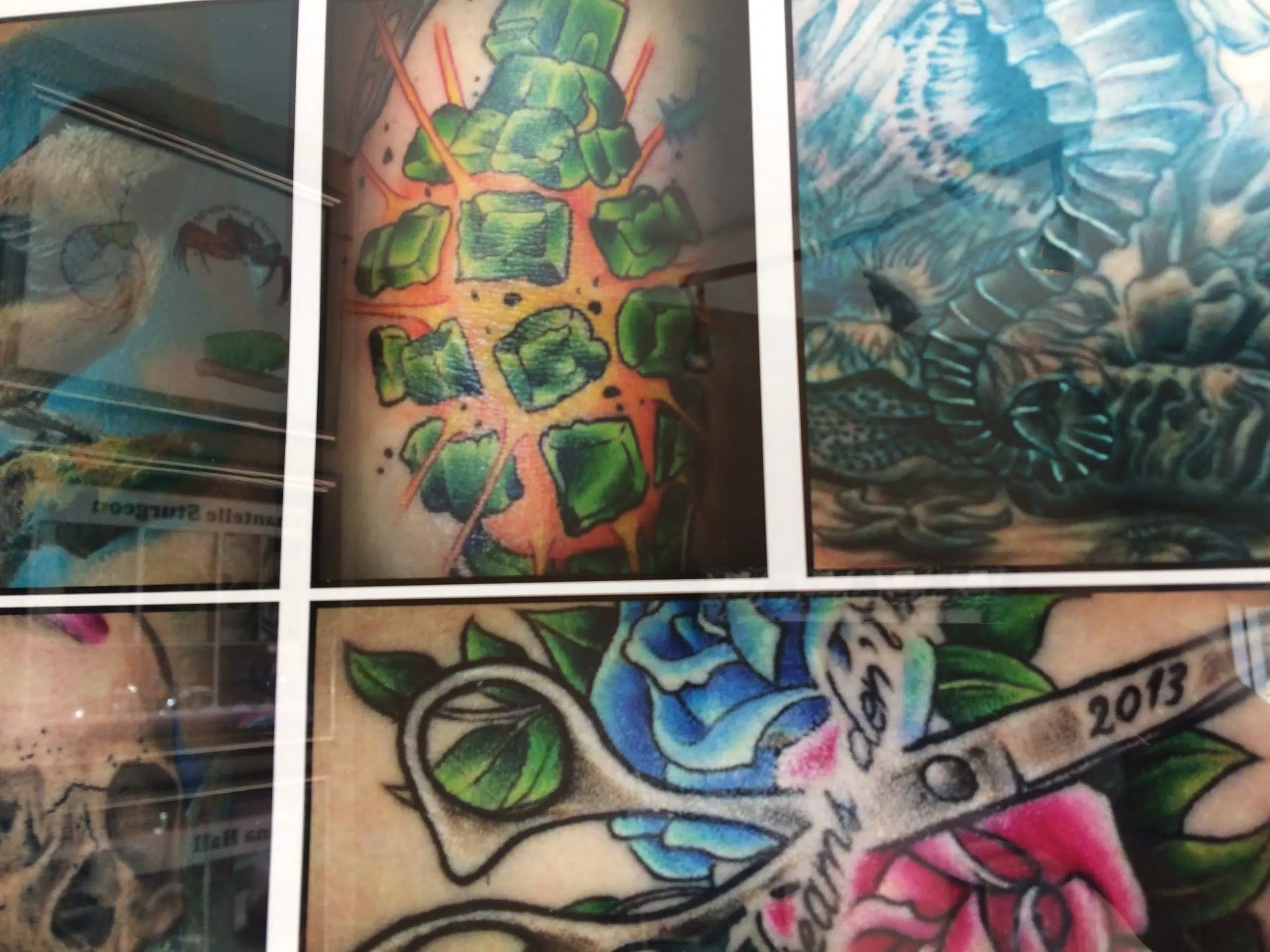 In a society where tattoos are becoming more popularized, and a city that has multiple tattoo parlours in itself, many locals can relate to the painful yet addictive feeling of getting a tattoo.
"Talk to someone who doesn't have a tattoo and their answer is 'Oh I don't know, I'd have to make sure it's something I won't regret in fifty years'", says Owner of Neon Crab Tattoos and Piercings in London, and host of TV show Engaged in Ink, "But once you get one tattoo, you don't think of it the same way. It's just body art, and instead of thinking about what you wouldn't regret, you start to think, 'What would look awesome on my shoulder?' Your whole perspective changes."
Whether it's the endorphin rush that kicks in during a tattoo, or the feeling of having fresh custom ink on your skin as you leave the shop, many people will tell you that once you get one, it's hard to stop there.
40% of people around the world age 18 to 29 have at least one tattoo. Many refrain from getting tattoos due to the discrimination they may face, while others are constantly eager for more ink to tell their story.
"In a city like London it's not that surprising to see people with tattoos, they have various shops to begin with and it's really just a very diverse city", says tattoo enthusiast Caleb Carnahan who got his first tattoo at age 15, "now for example moving back to my hometown where I am currently, Angus, low population of around 4,000 people, yeah I get taken by a little more surprise."
"It's part of our culture now, get tattooed and show off who you are," says Graham, "Just be sure that you're going to some place safe."