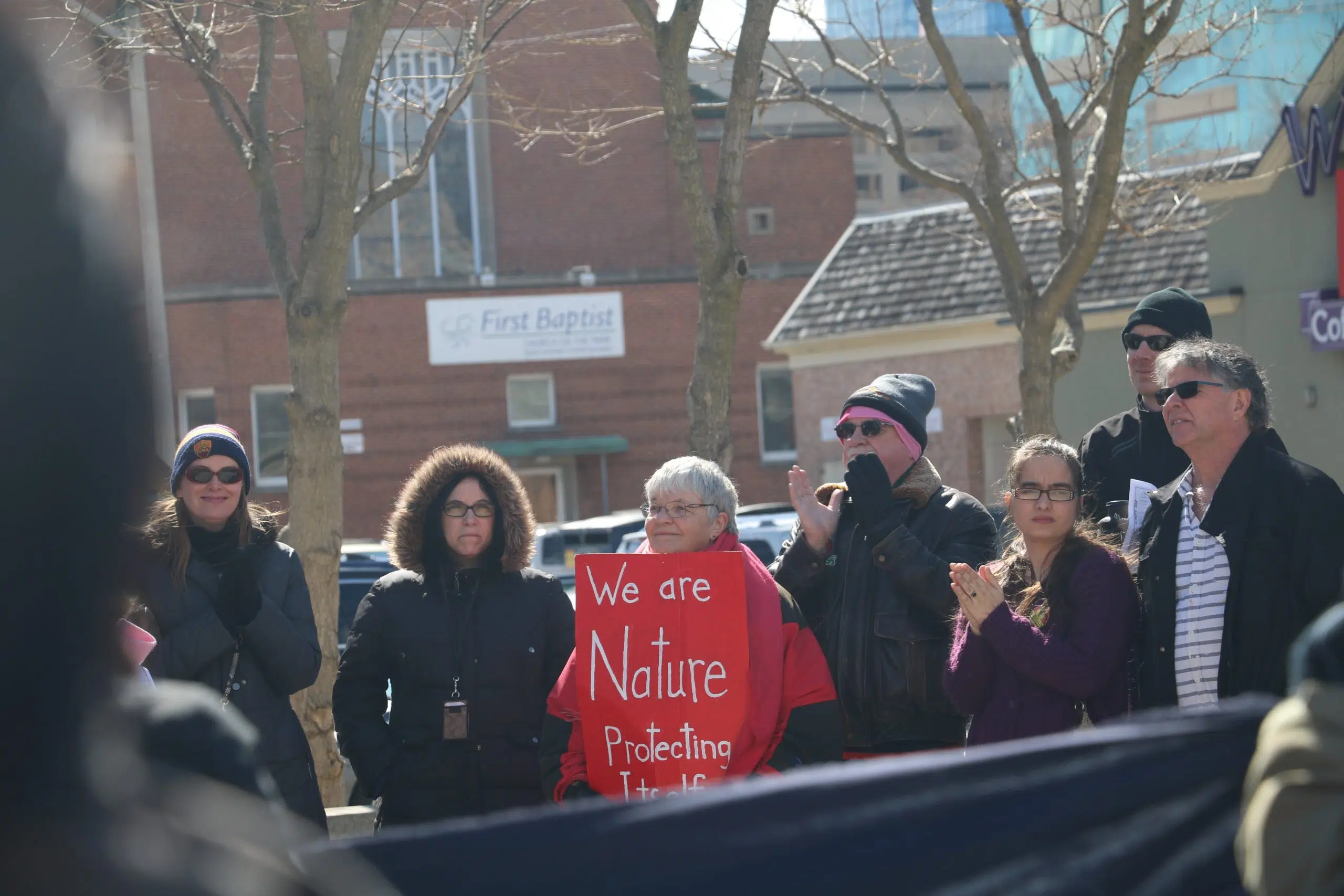 Women's rights are human rights, and International Women's Day is all about coming together to promote equality amongst everyone.
Londoner's showed their efforts in supporting the cause by rallying together for the common interest.
"It proves that we are being stronger and we keep getting stronger as women", said the secretary for the London Labour Council, Tina Stevens, about the big turnout for the rally.
"When I look at the courage that people took to be able to come down here, that's all we need to be strong and remain resilient."
Several different poets, activists, and speakers were present, including city councillor Tanya Parks.
While it was humbling to see the crowd join together in songs and chants, the day was centered around many important topics. The organizer of the event created a list of demands they want to see happen;
Solidarity with the Struggles of Women Nationally and Internationally
2. An End to Violence against All Women and LGBT people
o Both domestic and institutional
3. Justice for Missing and Murdered First Nations Women
4. An End to Racism and Islamophobia
o Immigrant rights
o Solidarity with Black Lives Matter
5. Labour Rights
o We demand equal pay for work of equal value
o 15 dollar minimum wage
6. Full Support for All Social Services
7. Control Over Our Bodies
8. Environmental Justice
o Dakota Access Pipeline
o Clean Water
Tina Stevens is also a member of London's Indigenous Circle. She says there are still many issues facing indigenous women today.
"The land and resources, we also deal with a lot of issues in our northern communities. The helplessness that our youth and children really do face today as a result of the impression we have faced as indigenous women over decades and centuries."
She adds that a recognized day like International Women's Day is important, because it gives women a chance to fight for rights in and out of the workplace.