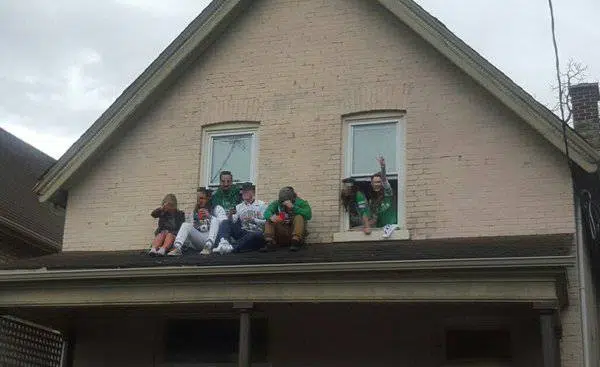 As we approach St. Patrick's Day, London Police are reminding those who will be celebrating with a few green beers to be safe and aware of your surroundings.
"I'm sure people will be drinking, and we ask that if you are partying to do so in a responsible manner and plan a safe ride home," says Cst. Michelle Kasper of the London Police Services, "As well as staying off roofs. Obviously it's dangerous, so if you're going to be up on the roof we will most likely be showing up and you will have to deal with the consequences."
Staying off rooftops falls under a nuisance party bylaw in regards to large unruly parties, and London Police will be cracking down on it after several incidents last year.
Western University is hosting a free campus event Thursday that will teach students about sexual consent and violence to further promote St. Patrick's Day safety in London.
London Police Services will also be following St. Patrick's Day activity through social media, using the hashtag "#DontInviteUsToYourParty. Police will also have additional resources out on the roads and will monitor areas around London.