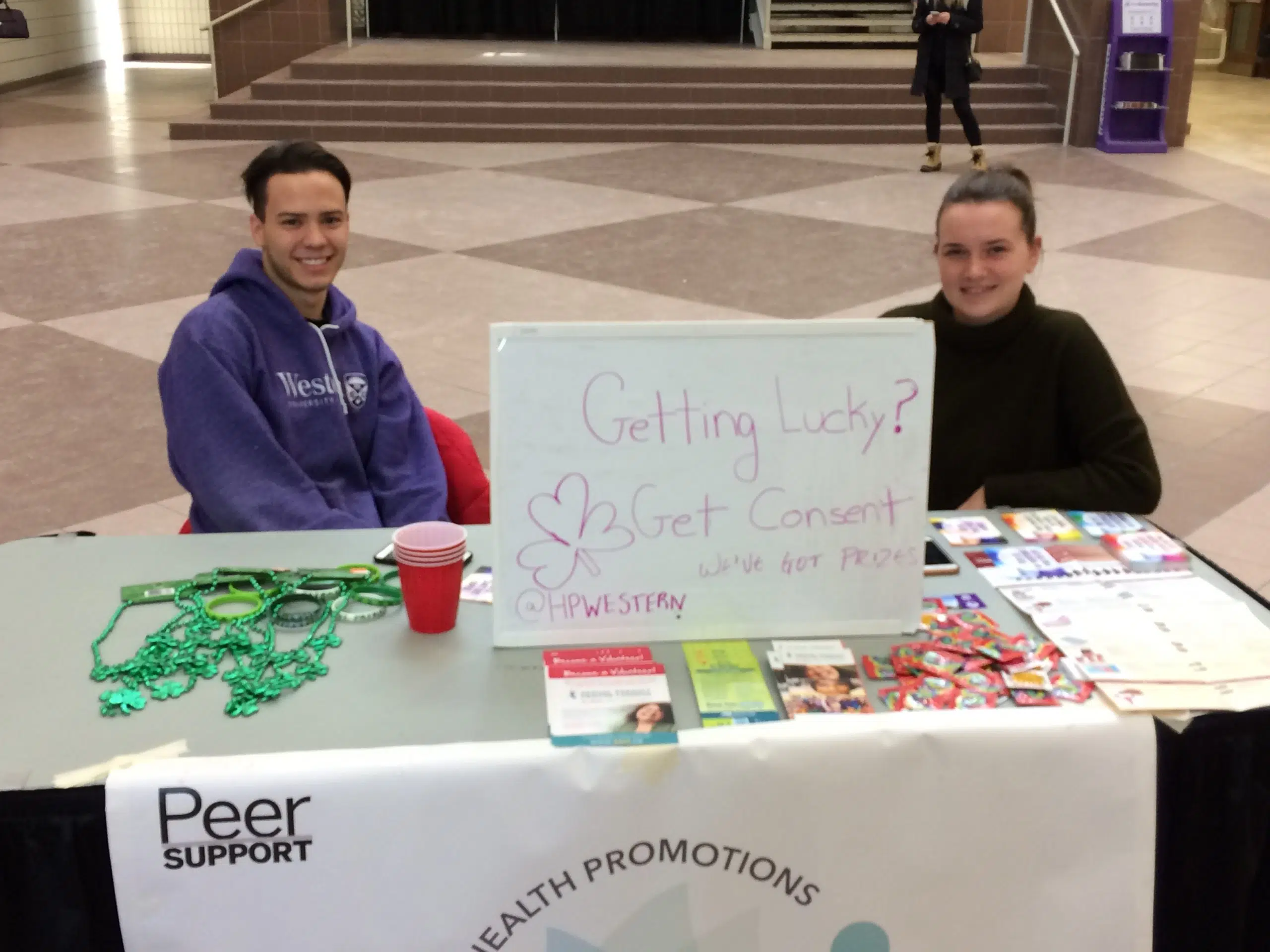 With alcohol inevitably involved in St. Patrick's day festivities, Western University is stressing the importance of consent in sexual violence prevention.


An education booth being run by USC's health promotions co-ordinator Maher Alazzam and his committee is emphasizing the importance of consent regarding sexual violence prevention heading into St. Patrick's Day. The booth is set up to remind students to make smart decisions while out celebrating.
"There's so many people in small spaces and people are intoxicated, those are the situations in which there can be misunderstandings," says Olivia Lavery of Health Promotions Western, "Someone might not understand that someone being drunk means that they can't give consent, so we just want to prepare people for tomorrow and make sure that they go into events tomorrow understanding that when alcohol is involved, it changes everything to do with consent."
Student safety and safety of all members of the public is the first priority when celebrations like St. Patrick's Day occur. Participants are encouraged to celebrate as long as they do so in a responsible and safe manner, while respecting the fact that no means no.