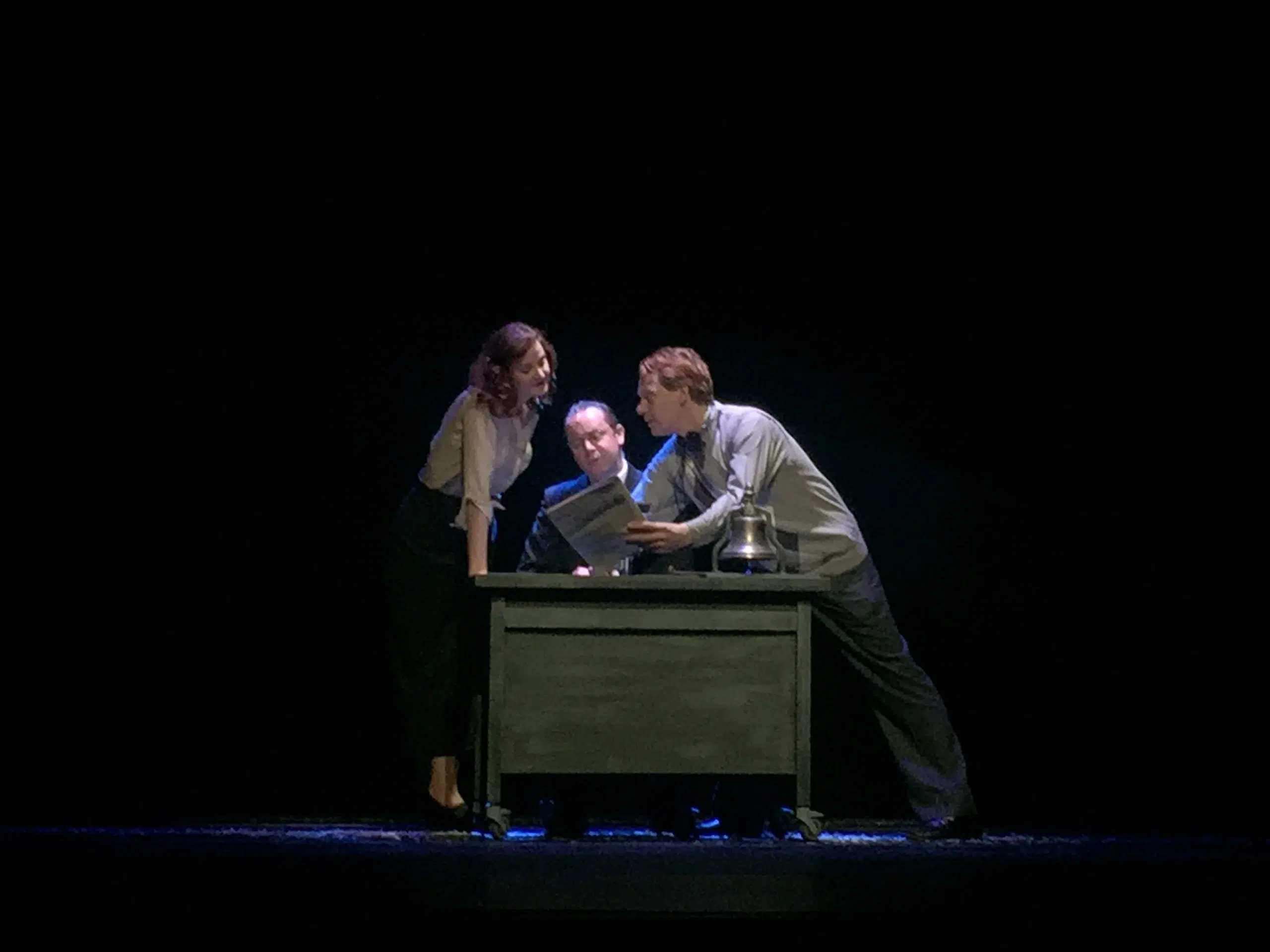 In Canada's 150th anniversary year, The Grand Theatre brings Artistic Fraud's The Colony of Unrequited Dreams to the stage.
It's a tale of personal and political ambition.
Adapted from a novel by Wayne Johnston, you will follow soon-to-be Premier, Joey Smallwood played by Colin Furlong, the self-described "Last Father of Confederation,"on his journey  as he propels the Domimion of Newfoundland in union with Canada in 1949.
Along the way, witty reporter and Smallwood's lifelong nemesis, Sheilagh Fielding played by Carmen Grant, challenges his every move.
"She and Smallwood, in the novel, start out as socialists and I think for her to see him bend his politics in order to gain notoriety is what actually sets her on the attack," explains Grant.
She says Sheilagh Fielding is a character that may put on a strong front, but deals with internal struggles.
"She struggles with addiction for a specific reason and as the mystery unfolds you discover why."
She says the audience will also learn a thing or two about our country and how it came to be, while following the romance and the mystery during the show.
"They will discover that as main-landers, they had no idea of the intrigue and the underhanded and back room dealings that were done in order to bring Newfoundland into Confederation."
The show runs until April 8th at The Grand Theatre