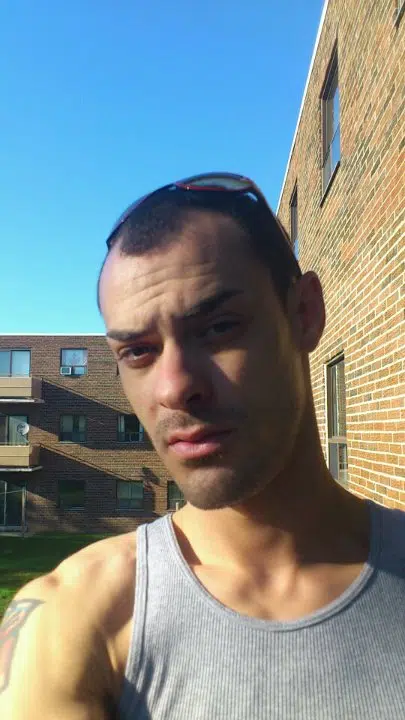 UPDATE: Sygnan Edwards has been located safely.
Police and family members are concerned for the well-being of Sygnan Edwards.
Edwards, 35, was last seen on April 18th, 2017 at a business in Lambeth.
He's described as Caucasian, fair-skinned, with short dark hair and a receding hairline. Edwards has tattoos on both of his upper arms and was last seen wearing a dark vest with a dark windbreaker under it.
The last time he was seen, Edwards mentioned that he was going to the downtown area of the city.
If anyone has any information on his whereabouts, please contact London Police Services at 519-661-5670 or Crime Stoppers at 1-800-222-TIPS (8477). Information can also be sent in on-line anonymously to www.londoncrimestoppers.com.