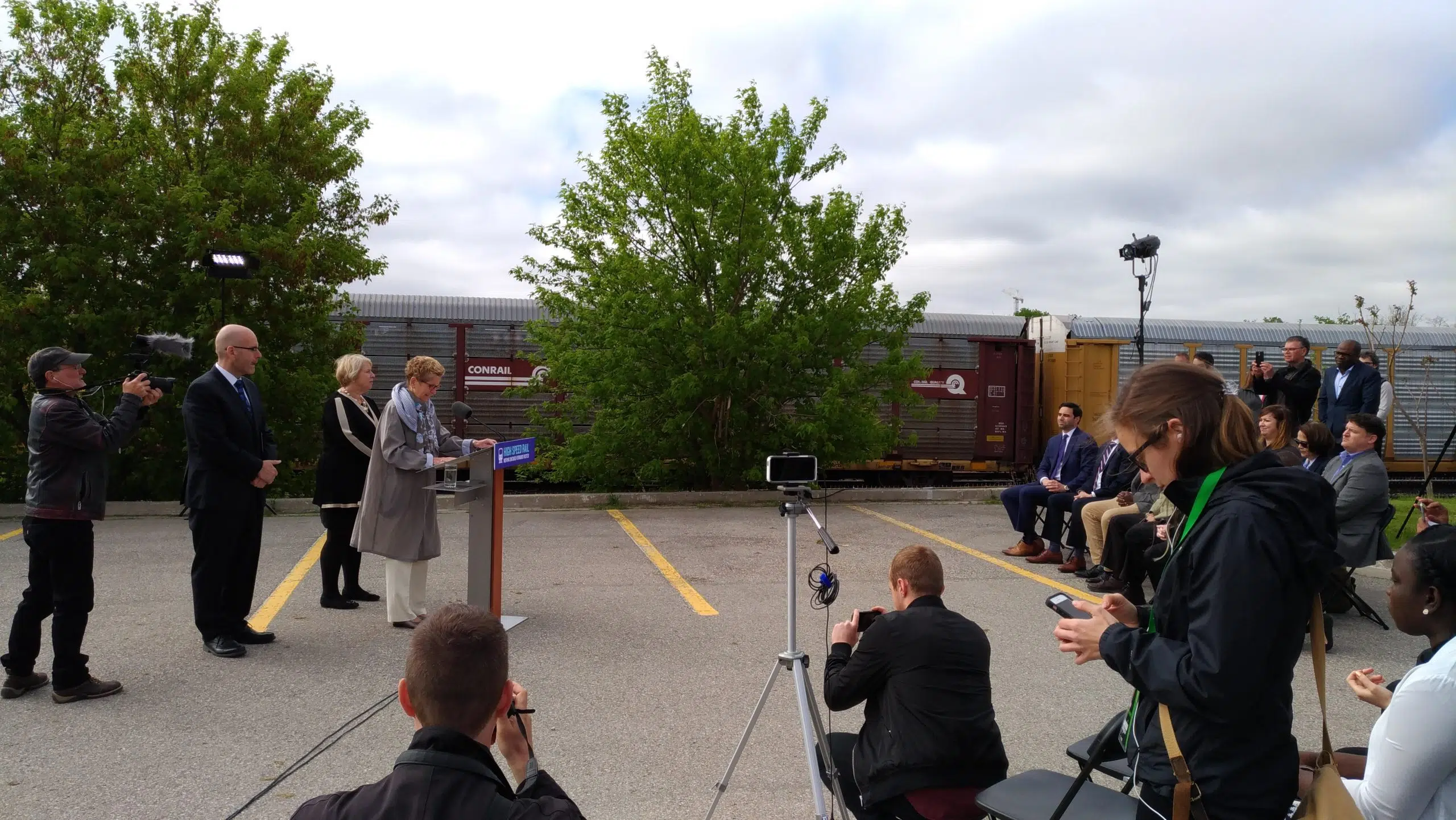 Premier Kathleen Wynne visited the Carling Heights Community Optimist Centre to announce the implementation of high speed rail in Southwestern Ontario. Flanked by deputy premier Deb Matthews and transportation minister, Steven Del Duca, she states that the government has entered the environmental assessment portion of the project. They expect the  assessment to take four years.
Premier Wynne says that the Toronto-Windsor corridor is the most economically rich portion of Southwestern Ontario, with London at it's centre. The rail is expected to connect Londoners to Toronto by 2025 in 73 minutes.  Del Duca says that the project will allow the opportunity to "unlock the economic potential" of citizens in the Toronto-Windsor Corridor. They  expect that by 2031, Londoners will also be able to connect to Windsor.
Mayor Matt Brown says that the multi-billion dollar project is a "game changer" for London and local businesses. He says that London's new high speed bus system is expected to be linked to the rail system allowing easy transportation for Londoners.
Premier Wynne says that this is a conversation that has gone on for decades but a plan that she is committed to bringing to fruition.
Below is a clip to the full announcement.