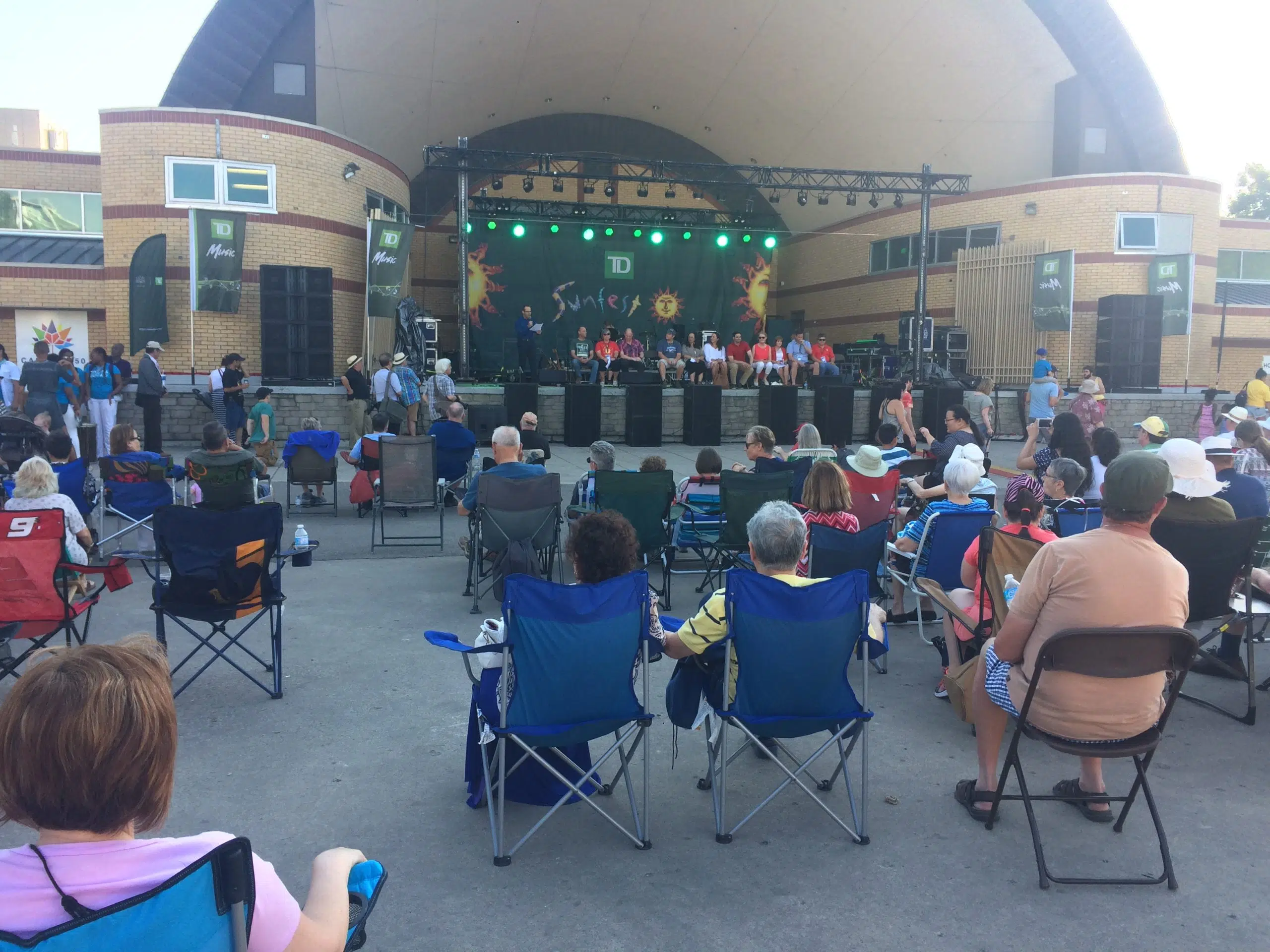 Sunfest has opened up at  Victoria Park for a weekend of fun in the sun, community and culture.  The event draws more people to the festival each year. Volunteer coordinator, Sara Sulyma, says that this year over 265 performers from Canada and all over the world are set to perform at the park and this year they have had 450 volunteers come forward who were eager to help make this weekend a reality.
Sulyma says that Sunfest is a large celebration of community that spreads a sense of inclusion that is important to herself and the city of London.
With rain in the forecast for the weekend, Sulyma says that they're hoping for good weather but they plan to keep going and are prepared to work through it.
The Main Squeeze lemonade shop is open and ready to keep Londoners cool as they enjoy the weekend. The vendor has been with Sunfest since it began in 1994. You can find Tammy Mellows and her fellow workers at the giant lemon. She says that what she loves most about Sunfest is "the people, the fact that Londoners come out and support Sunfest… every year we think that it can never get any bigger and every year it gets just that little bit bigger and we just have to be that little bit more prepared."
Every year, the Samba Squad opens Sunfest. The group began in 1999 and are a group that is focused on the sound of the drums that are influenced by West African traditions. These traditions are paired  with a combination of traditions from the African Diaspora which includes Altucata Brazil and Cuba.  They will take the stage Friday evening on the jazz stage at 6:15 pm.