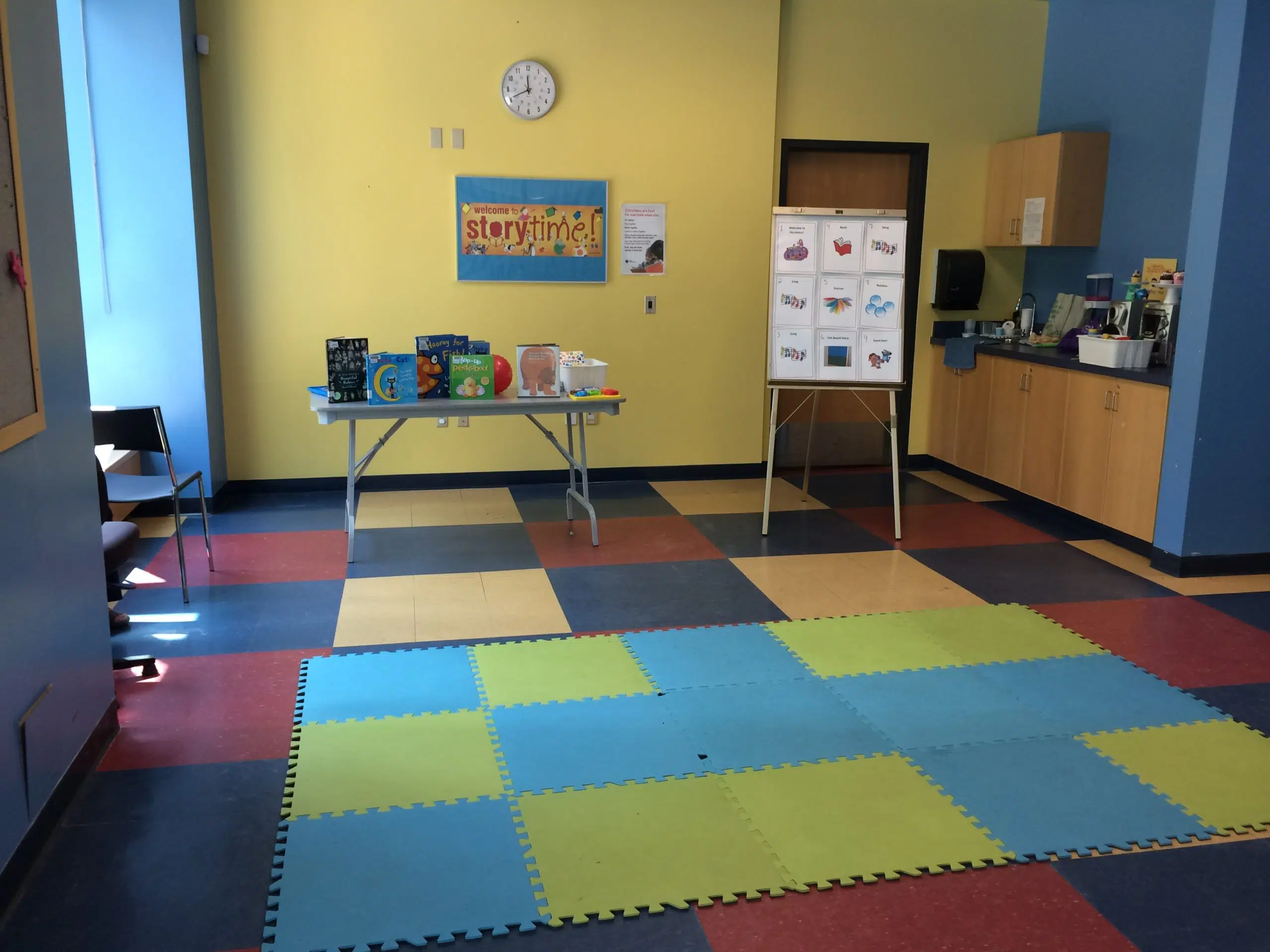 At the beginning of the summer, Central Library launched a program called Sensory Storytime, that is dedicated to helping children with autism or sensory processing disorders feel comfortable engaging with other children.
Information services librarian, Cathy McLandress, says that they started the program to help families with children on the autism spectrum feel more comfortable coming to the library.
The sensory storytime project aims to engage children through stories, songs and sensory activities using a felt board to use animals and identify with colours while they listen to stories like Brown Bear, Brown Bear.  McLandress also uses scarves, saying that they are a "…tactile and fun way for kids to get body movement going…"
McLandress began the project because she has a family member who is on the spectrum and wanted to provide him, and other families with children on the spectrum, with a safe place to play and learn. She says that the "sensory issue is kids can be under sensitive or oversensitive to stimulation. And the whole idea of a sensory room or a sensory storytime is to let them adjust to their senses and what's going on." Sometimes, that involves a child wanting space from the other children and she says that's perfectly fine because she wants them to feel comfortable.
McLandress hopes to add more sensory toys to the program to help the children. Some of those toys include a sensory snake; which allows children to work on their balance. She hopes that in time she can get the funding that she needs in order to expand the program.
The long term  goal is to extend the program out to other branches, add more sessions throughout the day and to offer them in different age groups. She says "… a lot of children have lots of programming when they're young but it kind of drops off when they get to 8 or 9 or in their teens. So, it would be great to have a book club  for kids who are on the spectrum or just aren't used to being with other groups or other kids…"
McLandress also hopes that, in time, she can train staff so that they know how to interact with the children or teenagers. She says that her biggest goal is for all children and their families to feel accepted and included.
The next Sensory Storytime is on August 11th in the TD Canada Trust Children's Program Room found on the 1st floor.  The session will begin at 10:30.