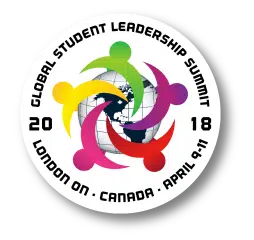 The Global Student Leadership Summit has been announced. It is an event that takes place from April 9th-11th 2018. The convention sees 3000 student leaders and educators from over 20 countries. Participants will have the opportunity to interact in workshops and group work, as well  listen to over 60 speakers.
The announcement at the London Convention Centre featured the Founder of the Youth Leadership Camps Canada Stu Saunders, Mayor Matt Brown, Principal of Huron University College Barry Craig and Olympian Sarah Wells.
This is the biggest convention hosted in downtown London. The event will also have a big impact on London's economy. It is projected that the forest city will make around 3 million dollars from hotels and food.
The summit is hosted at the London Convention Centre and the Hilton Inn.