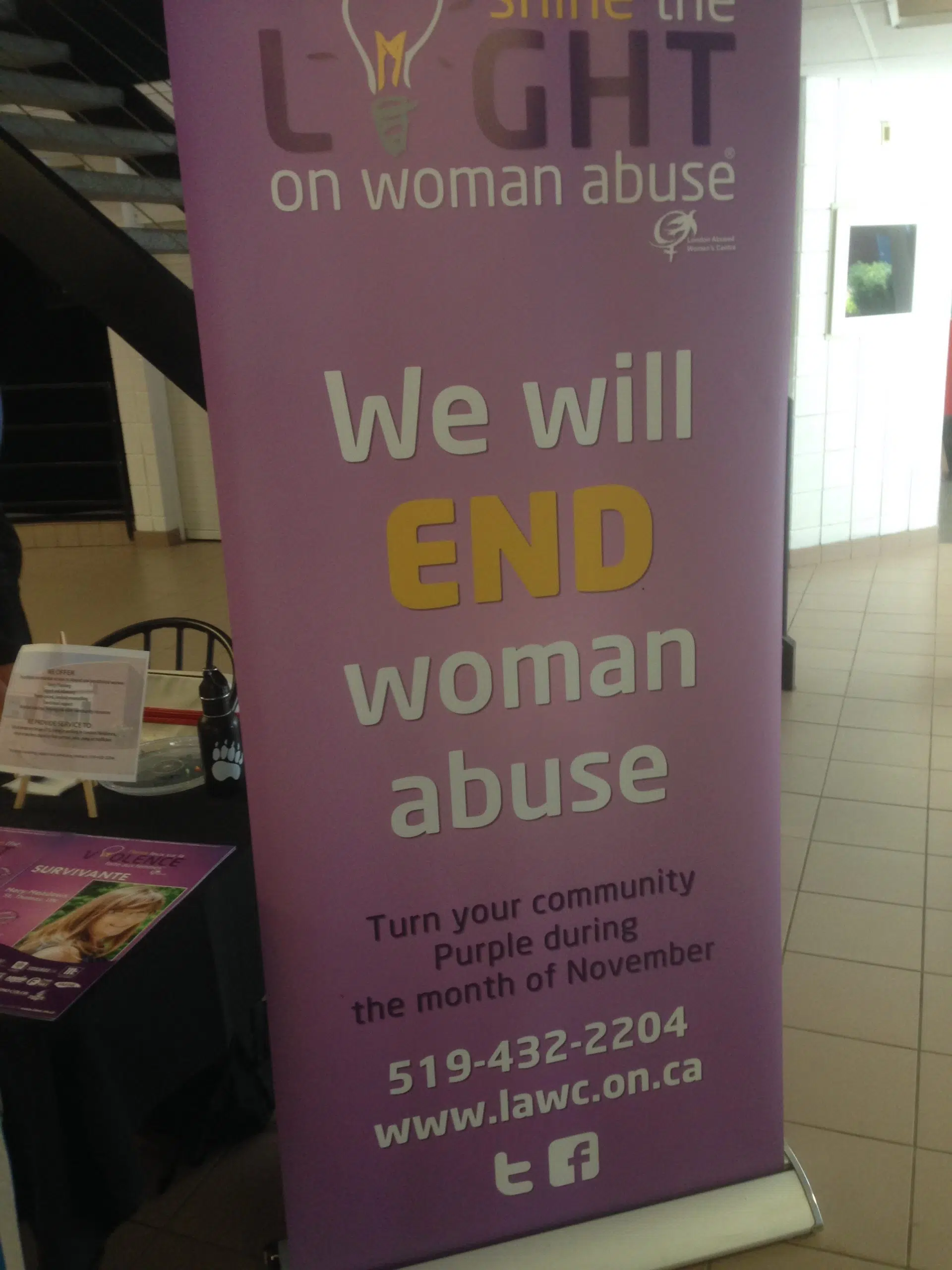 This week is Fanshawe College's sexual awareness week, London Abused Women's Center (LAWC) is one of the community organizations that attended Sexual Awareness Fair at Forwell Hall.
Fabienne Haller, the Fund Development Coordinator of LAWC explained why it is important for her organization to join this fair.
"It's extremely important to be in a college campus because it is the future generation and these are the people we need to work with. And I love to see that the college community is interested and willing to learn and they are taking it really seriously. It's really refreshing and it's sending a positive message," She said.
LAWC provides many important, confidential, non-residential services to girls and women over the age of 12 who are or have been abused by their intimate partner, john, pimp, or trafficker.
Fabienne Haller has been working in this center for 7 years and she said she has been aware of this abused women topic for over 30 years.  She explained why women tend to be the victim in sexual assaults.
"I believe it is a societal thing, I think it is the patriarchy that we are experiencing and it stems from that way of thought and this is why mostly we will see women are being abused," Said she.
Fabienne Haller is also an advocate of sexual violence education, she believes young kids should receive the education early enough. She thinks this early sexual awareness education needs improvement.
She added, "I believe that this kind of education needs to start very early in life, personally I am a proponent of having this kind of information in public schools. I think the earlier we can start to educate people on the issue of women abuse and inequality, the better."
The topic of women abuse or sexual violence is not a comfortable topic to speak about, but Fabienne Haller believed it is very necessary to have an open address.
"I do think that nowadays if you look around, I feel a lot of students have an understanding or at least have heard about it. However, to go to the next step to have an open conversation about it is a different thing. For example you might have a friend in an abusive relationship, you might have a friend that is being sex-trafficked. But to actually address that with your friend or within your friend group, that is why we are here (at this fair) today," The coordinator said.
However, she said only talking and sharing are far from enough.
"Talking and sharing are great, but action is the best. Taking action is the very best thing you can do. So that means you reach out to a person, help a person to get access to the service that she needs,"she said.
London Abused Women's Center website: http://lawc.on.ca/about/