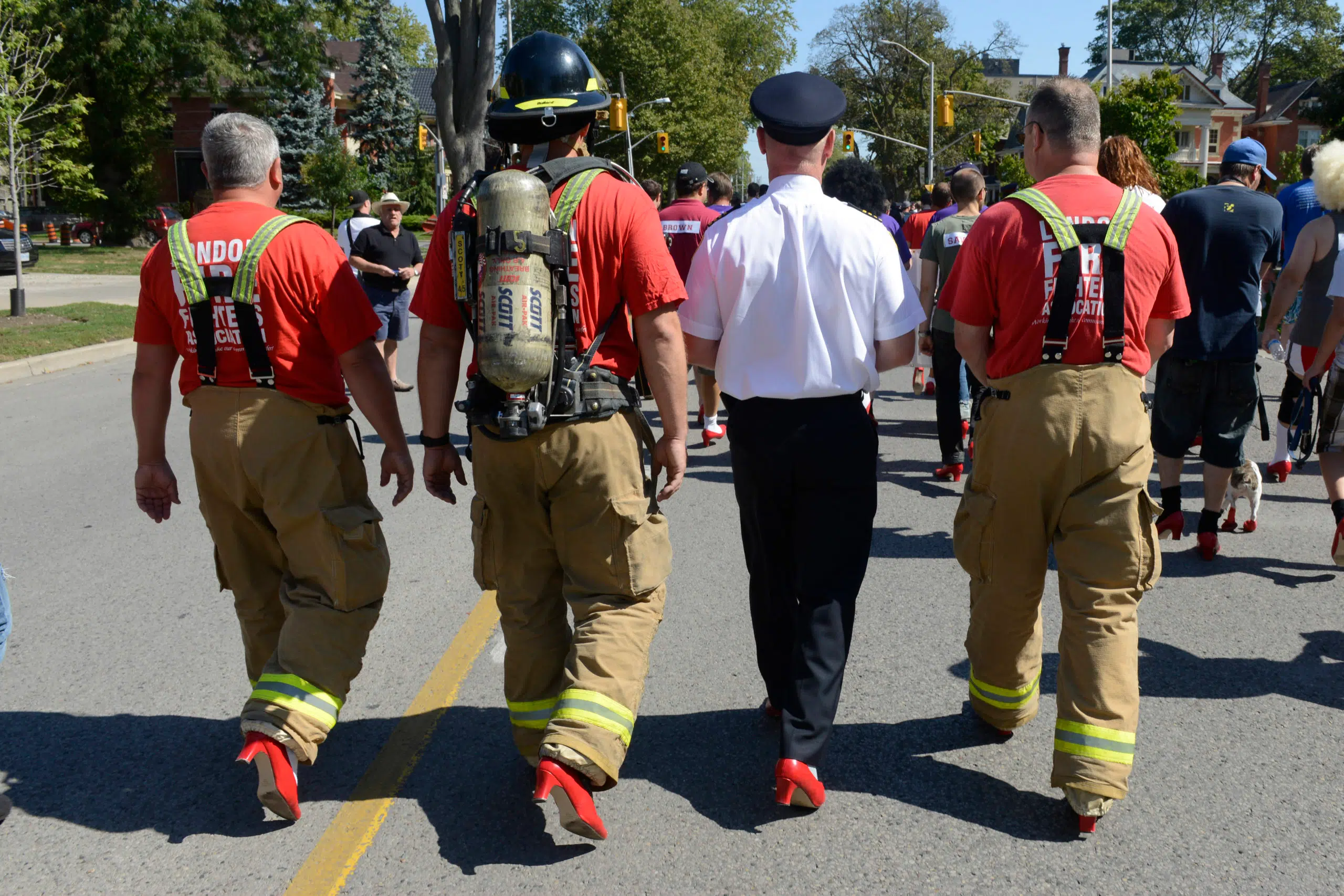 Men are  putting on red high heels and walking a mile to raise awareness for violence against women in London. The 10th annual Walk a Mile in Her Shoes event is run by Anova (formerly known as Women's Community House and Sexual Assault Centre London) and will be held at Victoria Park on September 30th.  The event will have door prizes, live music and a family barbecue.
Anova's development manager, Pamela Coray, says that the event is "men's way of actually along with us to say that they do not agree with violence against women… put on some shoes and walk a mile in women's shoes to bring awareness that there's no place in our community for violence against women."
In the past the event has brought out 100 or more men and both the London police and firefighters associations put together a team to walk a mile. The highest fundraising team wins the shoobydoo trophy, and the individual who raises the most money wins the shuperhero award.
Coray says that the event has been a personal project for her since they brought it here in 2008, "it's something I brought to London on a wing and a prayer that we could get guys to put on red high heels and walk around Victoria Park, so it's a real labour of love every year to be able to do this and see how they manage… for the most part they guys do very well walking in heels…"
Picture courtesy of Walk a Mile in Her Shoes.