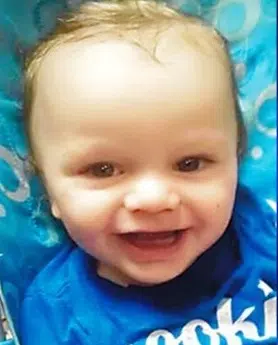 The mother of Ryker Daponte-Michaud and her ex-boyfriend were sentenced guilty by Justice Pomerance on Thursday morning.
Amanda Dumont and Scott Bakker were both facing charges of criminal negligence causing death and failure to provide necessaries of life.
The case dates back to May 16 2014, when scalding coffee was accidently spilt on Ryker, who was only 20 months old at the time. He suffered from second and third degree burns, and sadly passed away on the 21 of May.
Bakker, who Ryker would call dad, claimed that he had no legal duty to help as he was only a guardian.
It was noted that after Ryker died, Bakker told his father "My son is dead."
This was enough evidence for Justice Pomerance to conclude that he was complicit in failing to get Ryker medical aid. He could be seen shaking his head while Justice Pomerance laid down the evidence.
It is important to note that Dumont and Bakker are both being charged differently; Dumont as a parent, and Bakker as a guardian.
Pomerance carefully studied Dumont's testimony but would later conclude that there were too many contradictions to her statements.
The two are scheduled to appear again in court on October 17th, where a sentencing date will be selected.