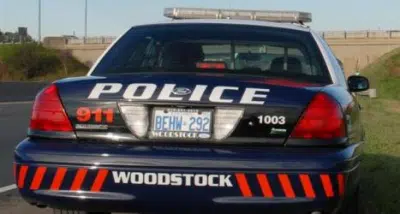 A woman has been charged following a collision that happened in front of the Woodstock Police station.
At around 8:15 a.m. Friday, a 2011 Mazda Tribute was driving West on Dundas when Police say the driver became distracted.
The vehicle slammed into a traffic light directly in front of the police station, according to the press release.
There was extensive damage to the vehicle and the light standard. The driver did not sustain any injuries.
As a result, a 22-year-old woman has been charged with careless driving.