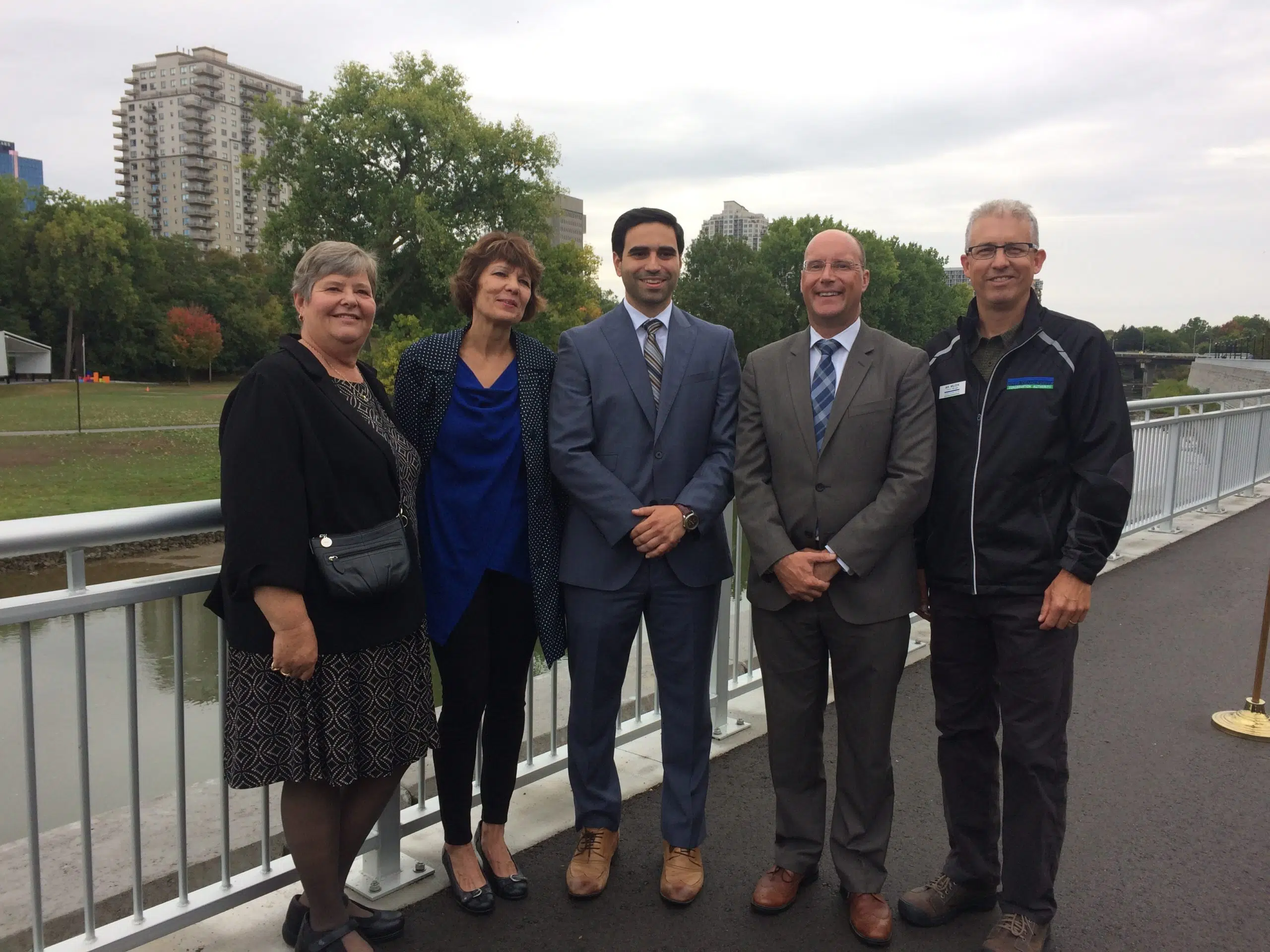 MP of London North Centre, Peter Fragiskatos, has announced a 3 million dollar contribution towards the rehabilitation of the West London dyke.  The dyke built along the Thames River protects surrounding neighbourhoods from potential flooding.
The 3 million dollars is part of the 10 million dollars given by the provincial and municipal government to help fund two phases of a 20 year reconstruction plan.
Mayor Matt Brown says that raising the dyke offers better protection to the citizens living in the neighbourhoods along the river.  He adds "it's critically important because we know London has flooded in this area and its' been devastating to neighbourhoods, to businesses and to families."
The concern is that with climate change continuing to be a challenge that a flood like the April 1937 flood can happen again. Brown adds "as our climate changes we're seeing floods occurring at a much more frequent basis and that's why it's so critical that we make key investments in our infrastructure like this one."
Ward 9 councillor Anna Hopkins, who is also the director of the Upper Thames River Conversation Authority, was also in attendance.