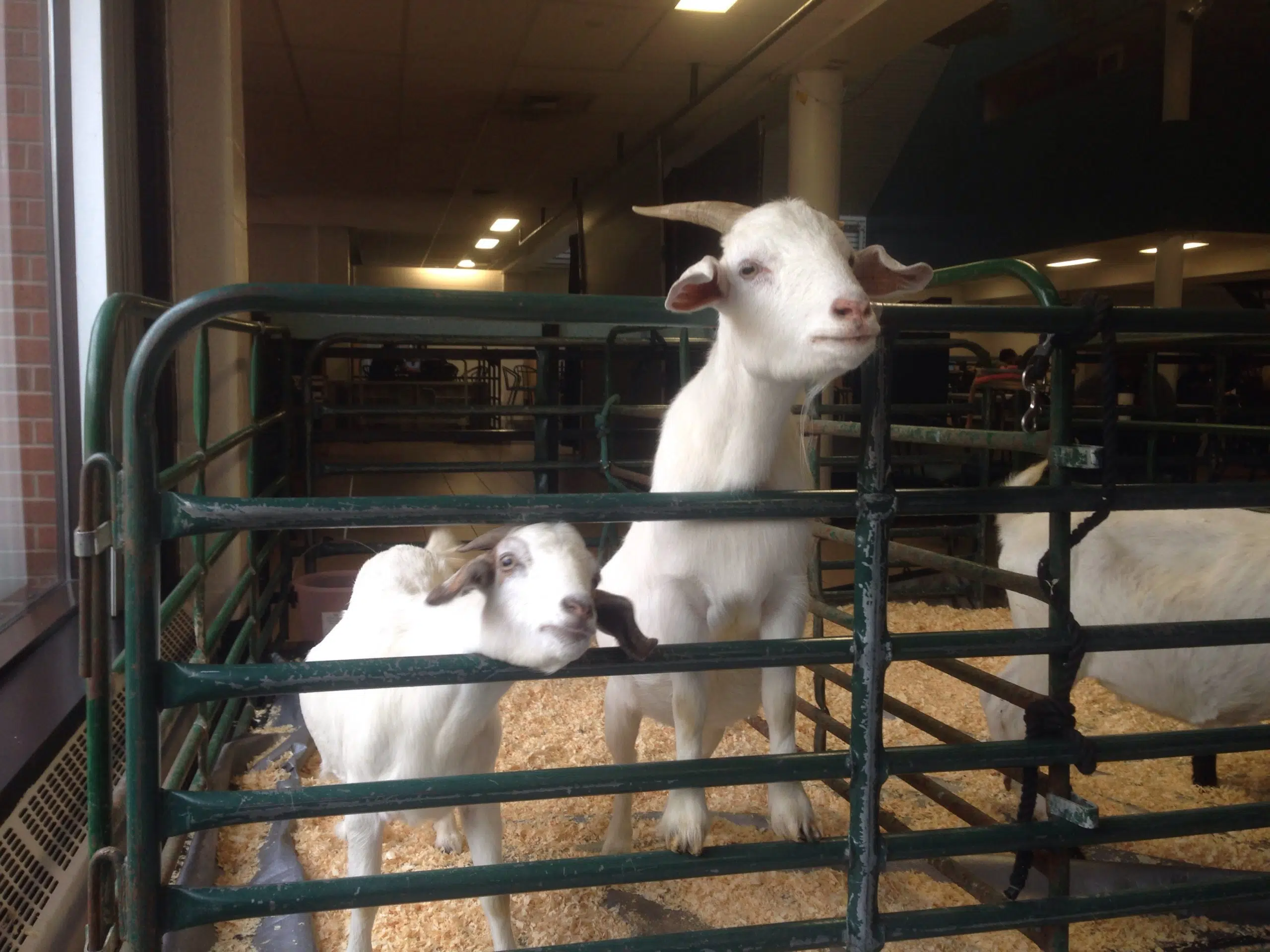 October 10, 2017 marks the 25th World Mental Health Day. Events will be held all around the world to raise mental health awareness.
There are many "special" guests from Little Tracks Petting Zoo at Forwell Hall Fanshawe College today and obviously they are very welcomed among students.
There are one silkie chicken, one chinchilla, six rabbits, two alpacas, three goats, one sheep and one day old chick and five guinea pigs for students to pet.
Little Tracks Petting Zoo is a mobile petting zoo that brings the animals to you, they are a family owned and operated business situated near London Ontario. Since their opening in 2009, the zoo has been involved with animal recuses, rehoming unwanted animals and nursing animals back to health after coming out of bad situations.
The Little Tracks Petting Zoo is one of the stress relieving activities prepared for students during this mental health week.
A lot of students show up at Forwell Hall because of these cute animals, it is a good way to release the stress coming from mid-term exams. And by looking at their happy faces, you can tell it clearly works.
Students are cuddling with animals and taking selfies with these cute "little fur balls". Besides, there are treats in a green bucket for alpacas, goats and sheep, students can feed the animals by themselves and enjoy the "licking on their palms".
One more fun fact, obviously there are more female students than male ones today at the petting zoo enjoying some quality relaxing time with these little fluffy animals.
Charmaine Booth, owner of Little Tracks Petting Zoo is on location with her mother to give assistance for attending students and necessary care for the animals.
"We do a lot of events every year, we have a lot of animals at home and most of them are rescued. When they come to our house they find they have a job forever and they just travel around and play with people so they really like it," says Booth.