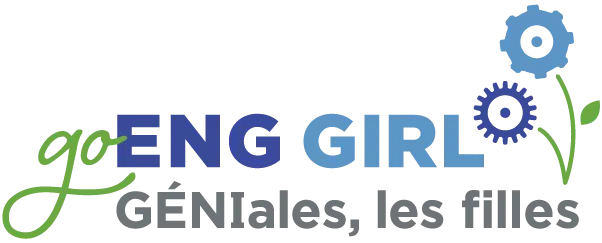 Go Eng Girl  is an event that engineering faculties, in partnership with Ontario Network for Women in Engineering (ONWIE), across the province host to encourage girls between grades 7 and 10 to consider a career in engineering.   This Saturday, the event was held at Western University which allowed girls and their parents to take part in hands on activities that would give them an understanding of the different forms of engineering, take part in questions and answers with Western Engineering's current students and alumni.
Rebecca Dean graduated from Western in 2013 with degrees in science and engineering.  She now works as a ride and show engineer for Universal Creative. Dean was the event's key notes speaker, and shared her academic journey and her journey to where she is now.
Dean says that when she was studying engineering, her graduating class had about 86 students; but only 6 or 8 were female. She says that although that number is not very big, Western offered a strong support system and treated girls so fairly that she never felt the impact of having such a low number of females in her program.
She says that the problem is not getting a job after graduation but the challenges come once you have entered the workforce. She says "more outreach programs and getting girls to know that it is such a rewarding career and that it is a really good program and… getting girls comfortable with the fact that an engineering degree doesn't mean working on heavy duty equipment, it can be anything."
Her advice to young girls is "if you like math and science, stay with it because math and science explains how the world works and if people can understand how the world works, then there's so many opportunities for jobs and future growth."
Western Engineering Outreach will be taking part in another Go Eng Girl event that will be happening in Sarnia next weekend.  They also offer a variety of programs such as Go Code Girl, Girl Guide Badge day and a just for girls winter club that runs from January to March, to help inspire girls to become engineers.