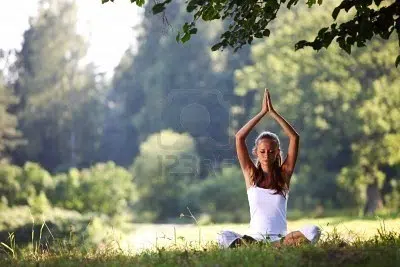 Are you looking for a new routine in your life that causes benefits such as brain growth, reduced stress and gaining control over the thoughts in your brain. The benefits of meditation have been scientifically proven and you can see how popular yoga and meditation have become. With the help of the internet, it has never been easier to practice the art of meditation. The Headspace app has a massive library of meditation exercises so people don't even need to leave their home to meditate.
Fanshawe College is investing in the practice for their students. In the new Health and Wellness building, there are quiet rooms just for mindful meditation and studying as well as a Faith and Spirituality Centre focusing on the well-being of students. Fanshawe has introduced a one-hour workshop run by part-time teacher and yoga/meditation specialist Dan Woodward. The workshop is a part of Fanshawe's goal to improve mental health in students. Woodward explained the science of neuroplasticity, "what they're discovering is that your brain is a malleable, pliable component inside you. As you teach your brain to meditate, teach yourself to watch your thoughts, you are actually re-wiring your brain."
Woodward says the brain should be respected just like your body is. You are told your body needs daily exercise to remain healthy. Why aren't you recommended to work out your brain? "In the same way you exercise your body, your body becomes healthier, stronger, more fit… if you exercise your mind you can take control of the thinking thoughts that occur." Woodward adds.
The benefits to meditation are endless, but Woodward's body made one change that surprised him. He is not a vegan but he has drastically decreased his meat intake. He attributes this to not a decision he made, but rather one his body made subconsciously. "my body just naturally shifted, meat felt heavy in my body and I could tell my body didn't like it… so when I see meat now my body reacts telling me, I don't want that in my body, I want to keep feeling good."
Dan Woodward also incorporates his meditation into the classroom. A part-time teacher in the Lawrence-Kinlin School of Business starts his classes with a mindful minute. A minute of silence for the students to mentally gather themselves for the class they are in. Woodward said he would receive many different responses from his students, but majority appreciated the minute and some even said it was the most important thing they learned in his class.
Your brain is something you need for the rest of your life, the benefits of meditation have been scientifically proven, so it is still a mystery why the practice isn't bigger than it already is. Expect this trend to stay, so why not take a few weeks to learn how to meditate and instill it into your routine. Come give it a try in the Health and Wellness Centre, Dan Woodward will be running his new meditation hour on Wednesday's at 11:00 am.