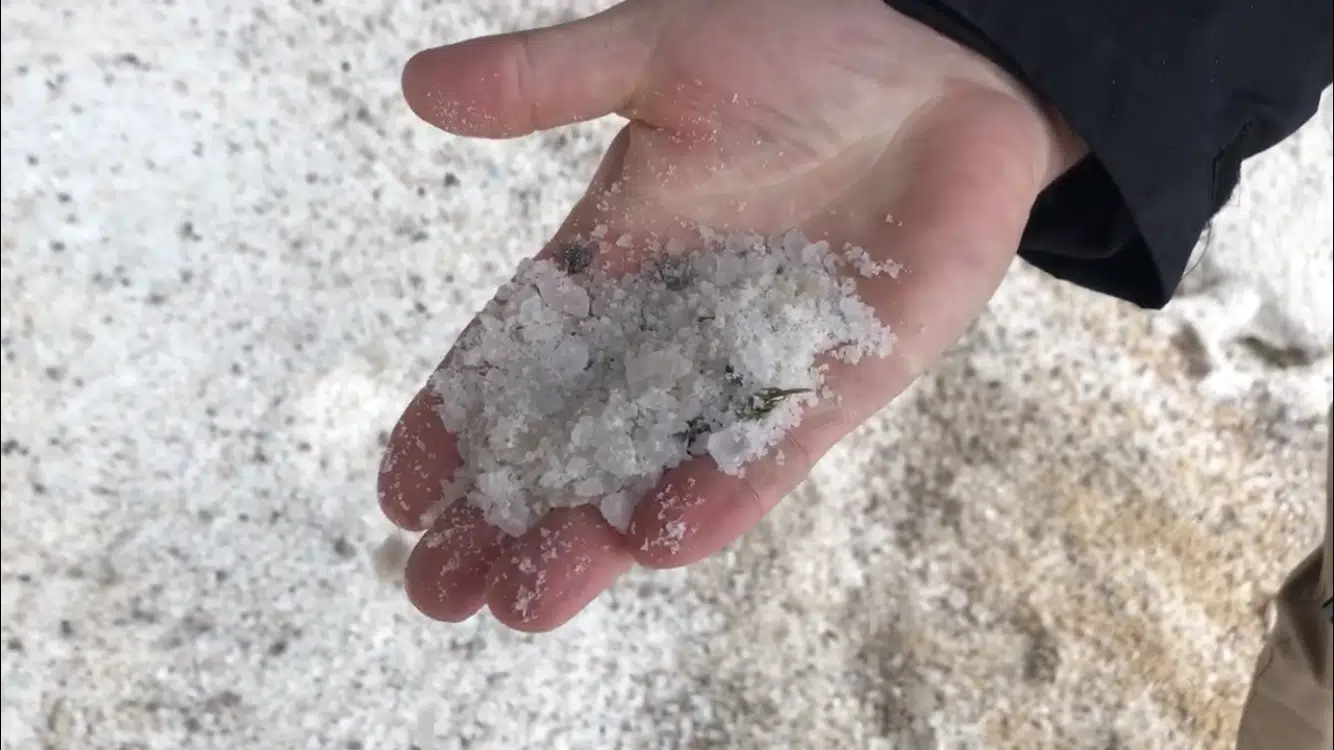 In London we see around 210 centimetres of snow annually. The lake effect causes London to see more snowfall than some other Ontario cities. The almost 7 feet of snow every year causes the London Roadside Operations Unit to be ready at a moment's notice. Behind the snow plows and salt trucks there is a special ingredient the London snow removal team uses to keep the city streets safe. That ingredient is beet juice or de-sugared beet molasses.
The city of London mixes the beet juice with salt to create a brine that is much more effective than salt on its own. Salt on its own is only effective until about -12°C but when you add the beet juice liquid, it can remain effective up to -25°C. The beet juice also gives the brine a sticky characteristic so the salt trucks have more control over placement. With more controlled placement the city will use less salt than it needs to, and saving is always good for something they use 35 000 tons of annually.
The savings from the beet juice alternative don't stop there. Beet juice is the inexpensive alternative to potassium acetate, which would cost nearly 12 times as much. Potassium acetate is used at places like airports as they have less roads to cover and need to ensure safety for aircrafts.
What is actually happening on the road when ice is put down? The goal of street salt is to dilute, and break down the forming bond between ice and snow. When that bond is broken up combined with traffic action, the plows can then get down to the pavement.