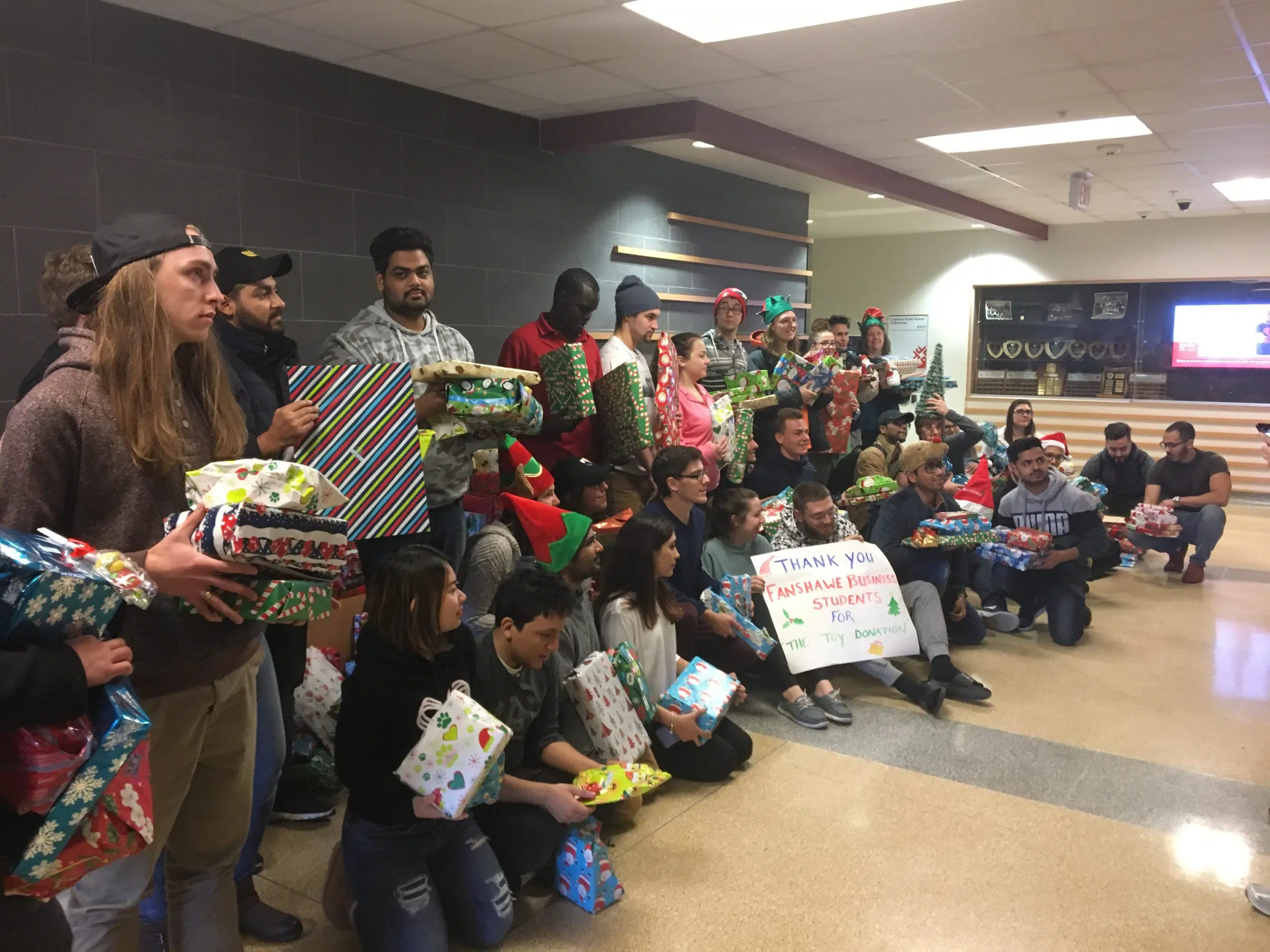 It's that time of year, when people put colorful lights, trees in their living rooms and give back to others.
Fanshawe Kinlin School of business they did just that with their 12 days of Christmas challenge. Adam Payne and Christian are the co-heads and coordinators for this year's challenge.
This years challenged raised over $600 from doing bake sales and even a karaoke night. All that money went to buying toys for the toys and tots charity and the London's boys and girls club. Christian explained just how many toys they were able to buy from the money raised.
"Well it took us about thirty minutes to get through the cash so I would say probably around three hundred to four hundred toys"
This year had its difficulties with the challenge of the strike and not having the same amount of in class time to work on the fundraiser.
That being said Adam and Christian say this is one of the biggest years with the amount of toys that were purchased and even with the strike were able to make everything run smoothly and get it all ready for the dead line.
Today they wrapped up the challenge for the year and also wrapped all of the toys collected, everyone who was involved this year all met in the bored room in Fanshawe's B building and wrapped all of the gifts so they are ready to be opened up on Christmas