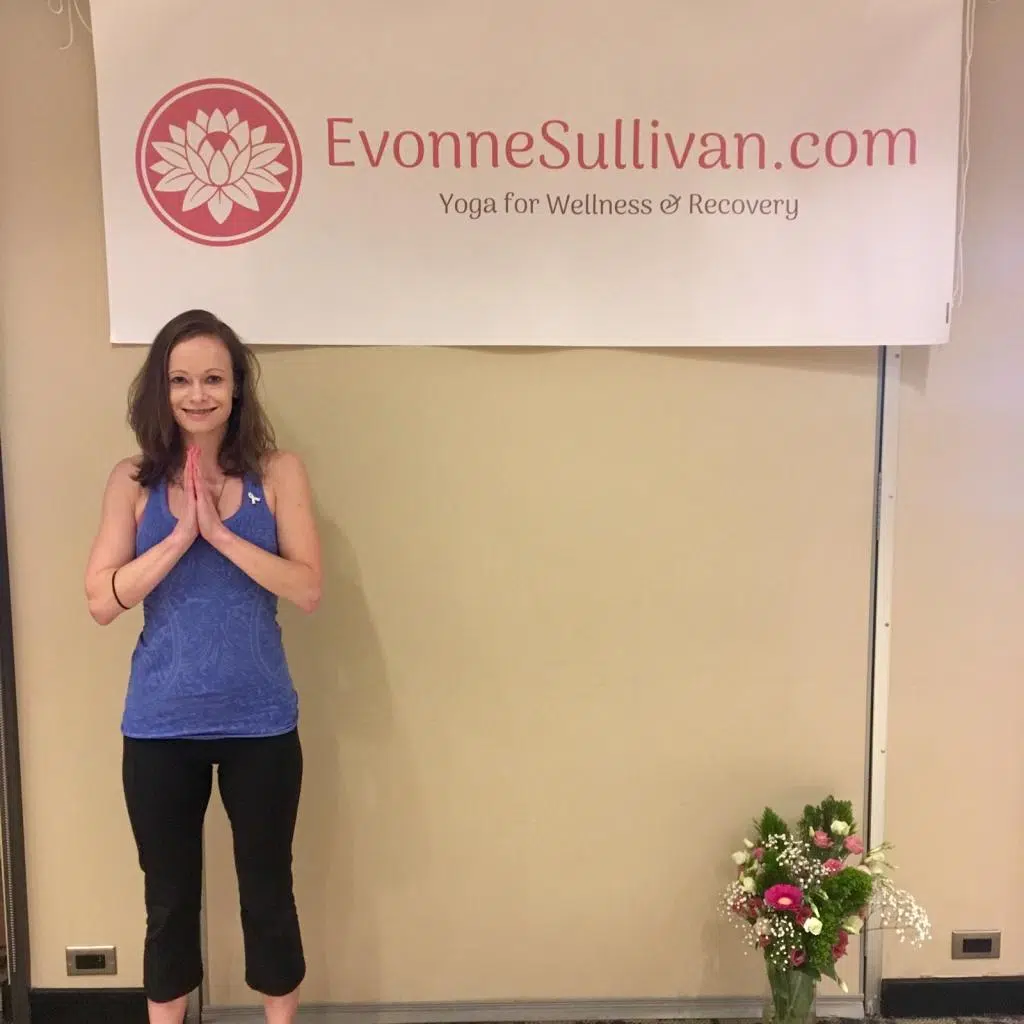 Yoga is a Sanskrit word for 'union'. Some people believe it means the union of the mind and body. The Ancient Indian practice includes physical postures, breathing techniques and meditation. Yoga is mainly practiced to gain control of the mind and body.
Evonne Sullivan is a registered yoga teacher in London Ontario. She is also a person in long term recovery for five years. Sullivan struggled with alcohol addiction in the past and battles with anxiety. Yoga was a big part of her journey to recovery.
Sullivan explains how yoga helped her with recovery and what her yoga classes offer for people struggling with addictions and recovery.
"I started coming to yoga and gradually I started feeling better. I treat my anxiety through yoga. Addiction is a mental health issue so I incorporate wellness techniques for the mind and the body. There's a 45 minute recovery discussion to talk about things that are beneficial in life for self care, recovery, family recovery."
The Centre for Addictions and Mental Health says "addictions is any behaviour that is out of control in some way. Whether people realize it or not, lack of control is a sign that substance use is a problem." 
Eileen Deveber is a person in long term recovery for 5 years and one of Sullivan's regular students. Deveber has been attending Sullivan's recovery yoga class for over a year. Deveber says addiction is a living problem.

"Once you get off of the substance, you can detox from the substance say it's alcohol, over a week or ten days, and then it's out of your system but it's a living problem after that. Some people do have an obsession with the substance. You want to be numb. It's a problem of living. It's learning to live without going to a substance."
Deveber says yoga has helped her center herself and keep toxic thoughts away.
"Just calming my mind I think, my mind felt like it was racing, especially early on in recovery but it can go there quickly again. Yoga helps me to relax."
Evonne Sullivan continues to shed light on addictions and recovery by sharing her journey to sobriety. She hopes to spread the importance yoga and break the stigma surrounding addictions. Sullivan reminds those who are suffering from addiction that there is light at the end of the tunnel and there is a way to recovery. 
Visit evonnesullivan.com for more information about Sullivan's work in yoga for mental health and addiction recovery or contact her at info@evonnesullivan.com