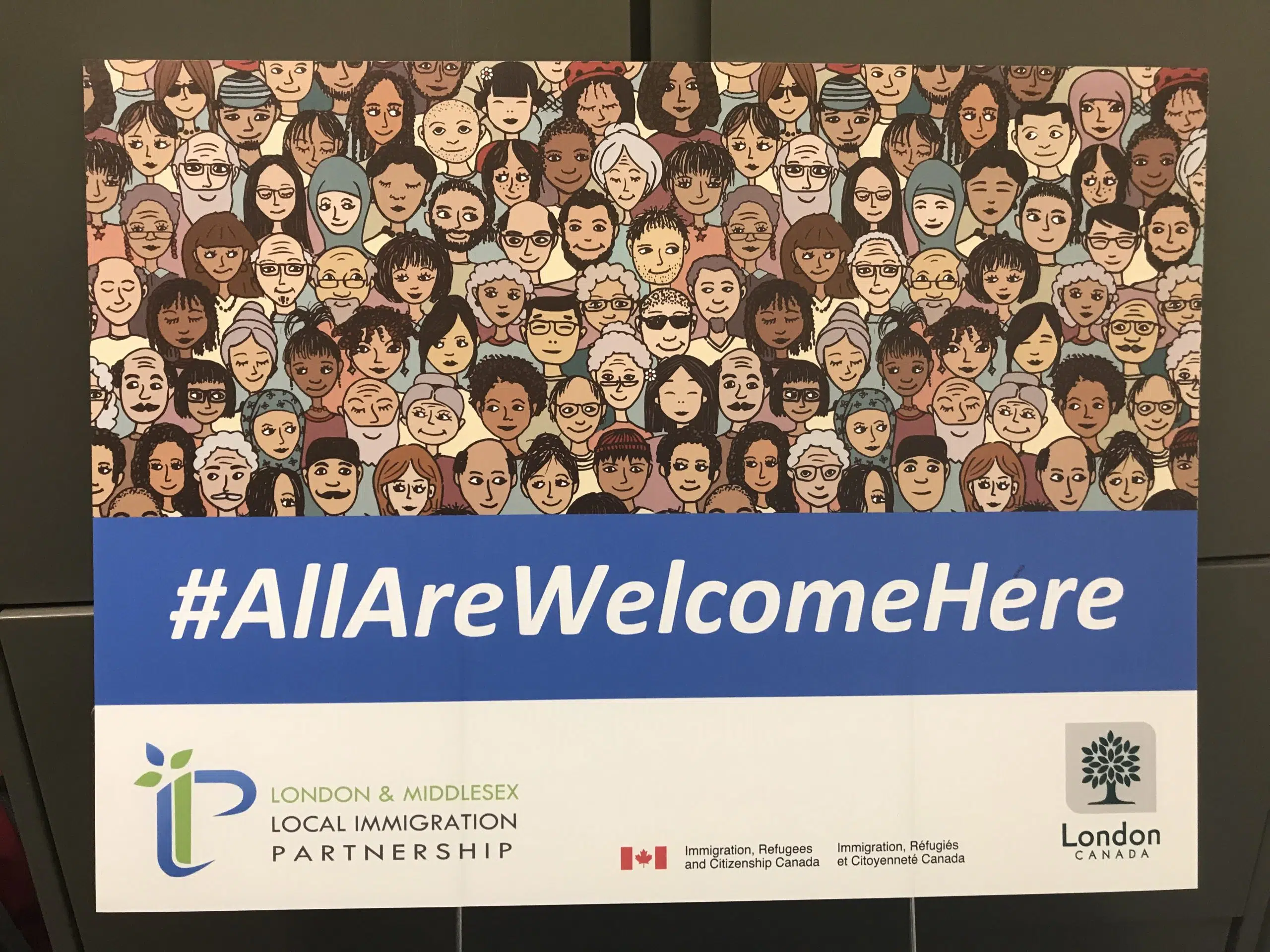 "All are welcome here" is the message on the lawn sign handed out freely at multiple locations in London, this is part of the campaign to fight back against the recent rise of anti-immigrant sentiment in the city.
Jill Tansley, the co-chair of the London Middlesex Local Immigration Partnership (LMLIP) gives more detail about the sign.
"It's a product of the London Middlesex Local Immigration Partnership with various partners including the city of London as we are fully supportive of the campaign and the purpose of the campaign is to end racism and religious and ethnic discrimination in the city."
She adds, "this campaign will go on until March 21th, that day is the United Nations' Day for Elimination of Racism and we will have some events to celebrate at that time."
Back in August, two people were arrested at anti-Islam rally at London City Hall, incident like this is one of the reasons why Huda Hussein, a project coordinator for the London and Middlesex Local Immigration Partnership think this campaign is necessary.
"We do have a problem about anti-immigrant and anti-Muslims, for example people who are visibly seen because of their dress code and they are also being targeted. So I am thinking if people have a problem, they should talk about it, it should not be unaddressed anymore."
The LMLIP says this free lawn sign campaign is a starter to a bigger online social media campaign named "1,000 Acts of Welcome" which will come in January.
"We welcome Muslim immigrant into our community and we want to make sure there is a positive voice to counter that kind of sentiment," says Jill Tansley.