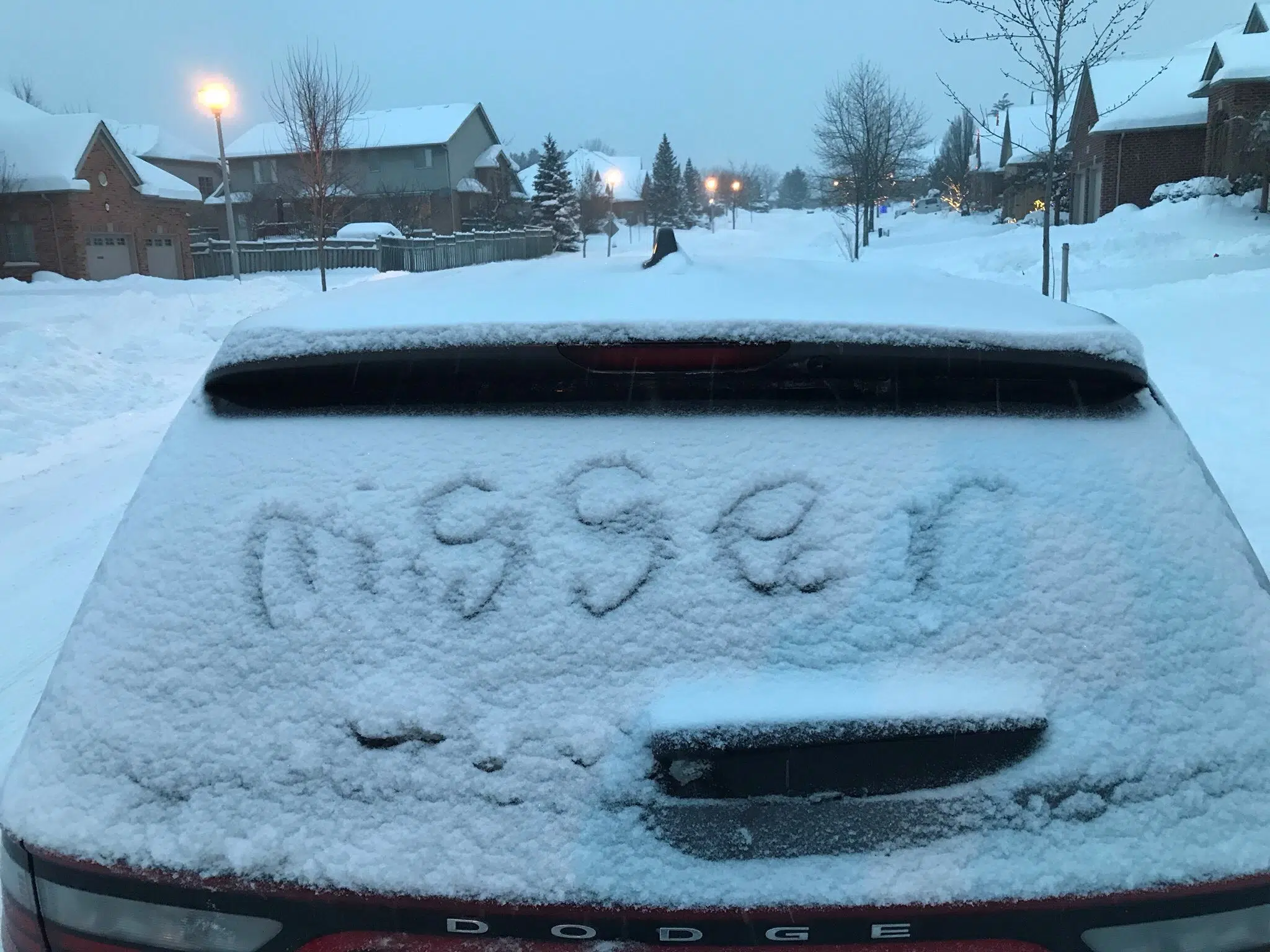 London Police are investigating after a couple found their vehicle had been vandalized with a racial slur.
The incident took place yesterday afternoon, when Janice Braithwaite, a mother of two, was picking her children up from school.
"When I got home, I noticed the message on my husband's car. I wasn't sure what it was, so I went inside to get him. We both were shocked when we realized what it said," said Braithwaite.
"I'm shaking now just thinking about it, because it makes me so furious this has happened. I've never experienced anything like this since living in London," she said.
Braithwaite took to social media, where she posted a photo of the slur.
"The support we've gotten from the community has been fantastic, but now, this has made me think deeply about the safety of my family. I mean, what comes next?" said Braithwaite.
At the time of the interview, police had not yet taken action, but Brathwaite told XFM news in a twitter message that police would be speaking to the couple on Thursday.
"I just hope we can raise more awareness now, because even in cities where you think everything's okay, it turns out theirs still some real bad people out their," she said.